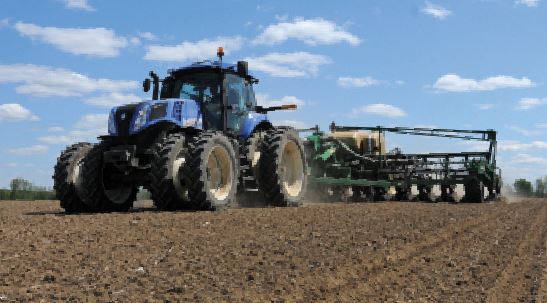 Farm Journal Associate Field Agronomist Missy Bauer shared tips with farmers for planter preparation on AgriTalk.
Bauer says taking care of the basics is still fundamental in producing high yield corn.

Bauer suggested first inspecting the transmission system. She says it's a good idea to inspect and run the planter in the shop with a drive motor or hydraulic drives to check all chains, drives and main drive shafts. This will help identify any problem area that could potentially cause vibration back in the seed units themselves.

It's also important to spend time focusing and inspecting the row units for lose or wore out bolts, bushings and gauge wheels.

"Sometimes farmers forget how much movement there actually is on the planter as it runs through the entire season, so we can get a lot of play just over time, through the planter running across the field," says Bauer.

Bauer says to inspect the bolts and bushings and if threads are worn off, to replace them and tighten them all, if already in good shape. To check for loose gauge wheels, pull out on them to make sure there is no space on the inside of the gauge wheel and disc opener. Bauer says if they are even a little loose, dry soil can get inside the gauge wheel and then drop back in the seed trench before it's closed.

"Even though we might have good moisture that we are planting into, we can have dry soil next to the seed which can cause a lot of problems with lack of uniformity and emergence out in the field," says Bauer.

For more tips on planter preparation, listen to Bauer's full interview on last week's AgriTalk. Bauer's interview begins at the 12 minute mark.