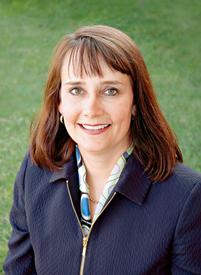 We have a ringside seat in an arms race for big data. Mammoth industry players such as Monsanto Company, John Deere and DuPont Pioneer, as well as fresh entries such as Granular (a new company you can read about on page 88), are investing in software, equipment and ser­vices to crack the code for practical, actionable data that will reliably increase yields and boost profits. 
I've long been an advocate for precision farming and big data. The savings—and earnings—the two can deliver can be transformative. None of that changes the fact that there are potholes on the road to big data. Consider these:
Front and center: Who really owns the data? If you automatically think you do, think again. Until a few weeks ago, I thought so, too. That was before I sat through an enlightening session by Shannon Ferrell, an Oklahoma State University ag law professor, who spelled out that the only way to retain ownership of the data—in today's legal environment—is to treat it like a trade secret, much like Coca-Cola protects its recipe for the popular soft drink. Seriously. The requirements of that undermine the value of having—and sharing—the data. (See "Privacy Matters" on page 44.)
The minute you start using equipment with a modem built in, you're automatically sharing data.
It's easier to paint a picture of data driving input decisions and field work than it is to execute with excellence. 
Now is the time to tread carefully. Closely examine agreements, read the privacy and data policies, understand the terms of data ownership and only work with vendors and companies who you trust fully and completely.