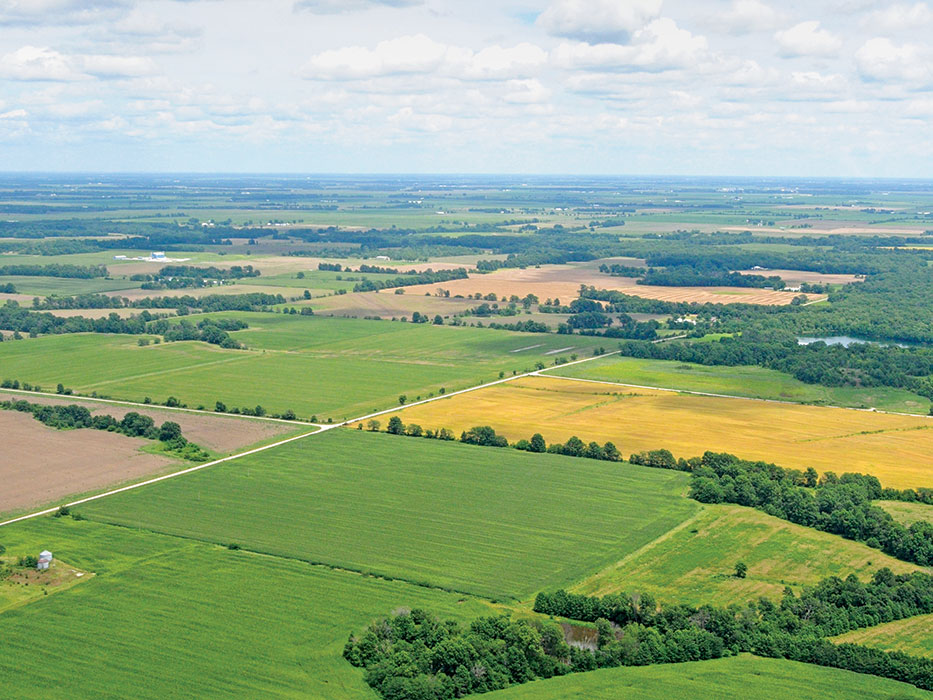 Today, Farm Credit Services of America (FCSAmerica), announced that farmland values in four of its key markets stabilized in 2017, a reflection of what it says is continued market demand for high-quality land.
The announcement mirrors what the USDA reported in its 2017 Land Values Summary. In that report, cropland prices across the country remained unchanged from the previous year at an average value of 4,090 per acre.
FCSAmerica reports that where prices "dropped at local or regional levels, sales generally involved lower quality land."
Tim Koch, FCSAmerica chief risk officer, says while overall real estate values have stabilized, "continued low profit margins and potential for an increase in sales activity could put downward pressure on real estate values."
Here is the cooperative's change in benchmark farm values for grain-belt states it serves--Iowa, Nebraska, South Dakota and Wyoming--through 2017. The number of benchmark farms in each state is indicated by parentheses. FCSAmerica compiles sales records and, twice a year, appraises 64 benchmark farms.
| | | | | |
| --- | --- | --- | --- | --- |
| State     | Six Month | One Year | Five Year | Ten Year |
| Iowa (21) | 1.4% | 1.8% | -12.8% | 82.1% |
| ​Nebraska (18) | -​2.8% | -2.8%​ | -5.1%​ | 130.2%​ |
| South Dakota (23) | -1.3% | -3.1% | 15.6% | 123.3% |
| Wyoming (2)      | 2.5% | 3.2% | 38.5% | 30.1% |