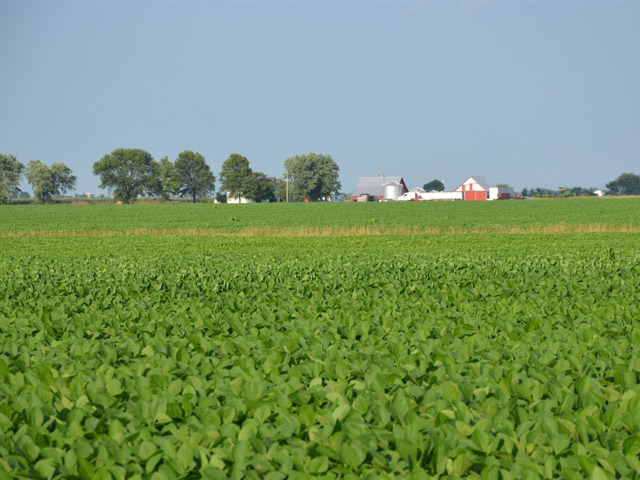 During a tough farm economy, it's easy to focus on the many challenges. Yet is that daunting list blinding you to new business prospects? 



"We have a tendency during economic downturns to not think about the opportunities," says Mike Boehlje, ag economist, Purdue University. Down markets can open doors such as reduced values for assets including land and machinery, acquisitions, new business ventures and churn in the land rental market. 

These changes provide a huge opportunity for strong operations to grow, says Jill Eberhart, principal with K∙Coe Isom. Producers must think strategically about which ventures to pursue. 

Beyond having a firm understanding of your operation's financial standing and long-term goals, she says, you must also get support from family and key stakeholders.

"You need to get ownership bought into what it will mean if your operation grows, as sometimes you are sacrificing short-term profit for long-term growth," she says.

Also inform your key advisers, and seek counsel from them and peers about future growth. "These people can help troubleshoot and challenge your plan," Eberhart says. 

Since growth will likely take additional investment, she suggests sharing growth strategies with your lender to make sure they are comfortable with your vision. This will help you move quickly if someone approaches you to purchase their land or if someone offers you a partnership opportunity.
---
10 Questions for a Business Build-Out 
As part of due diligence in crafting your growth strategy, Purdue University ag economist Mike Boehlje advises a critical self-appraisal. Consider these questions before you commit to new or expanded ventures.

1.  Why grow? And why not? Do you plan to reduce costs, bring in new family members or invest cash? Could this new venture create too many responsibilities or spread resources too thin?

2.  What are my options to grow? Should you pursue more acres or livestock enterprises? Can you capture other stages of the value chain? Would the venture allow you to diversify or specialize?

3.  What strategic issues should influence my growth choices? Do you see a strong or new market potential? Does the venture maximize your team's competencies and capabilities? What is the competition?

4.  How should growth ventures be evaluated? What is the strategic fit? Do you expect more growth? How will you measure success?

5.  What skills and competencies do I need to grow? Skills can be more limiting than capital, Boehlje says. Will the new venture challenge your team too much? Do you need to develop management capacity?

6.  How do I finance the growth? How will this affect your equity or debt? Can you lease or pursue a joint venture to reduce your investment?

7.  What business model do I use to grow? Should you consider a merger or acquisition, a franchise, a partnership or an investor?

8.  How will expansion impact my current operation? Will it improve efficiencies and lower costs? Will it provide better asset utilization? Will it divert your leadership's attention?

9.  What are the start-up/scale-up challenges? Will you face construction delays or cash-flow shortages? How will it affect working capital?

10.  What is my sustainable growth rate? What are your expected earnings and rate of return for the venture? What withdrawals will you make? How will it affect your debt use or leverage?