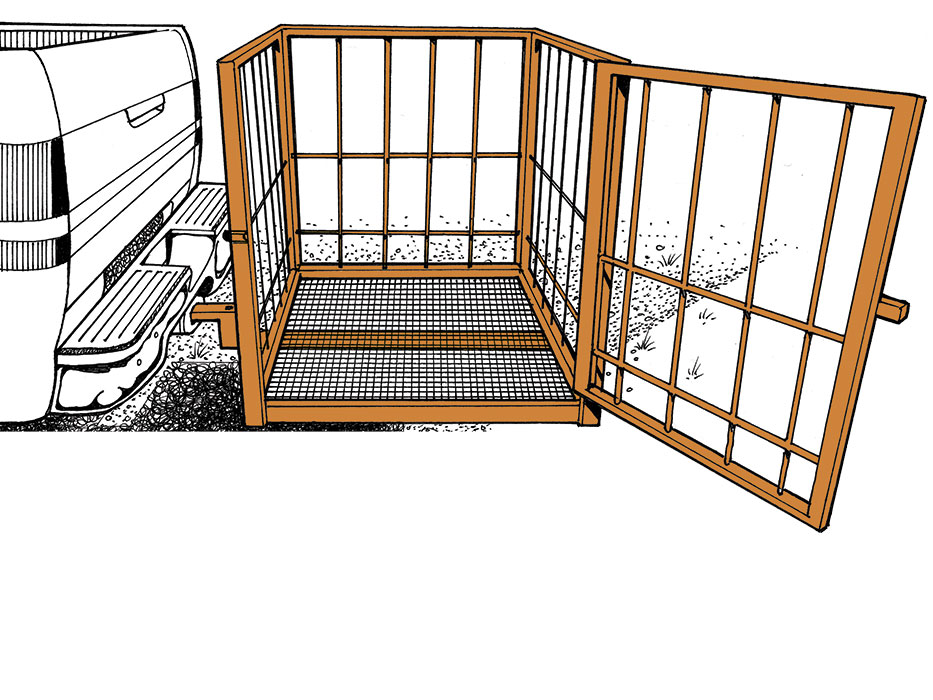 $200 Double Your Money Winner: Bumper Hitch Calf Caddy
When checking the 500 head of cattle in our calving pasture, I often find calves in need of attention. So I built a calf caddy that slides into the receiver hitch of my pickup. In less than two hours, I welded a frame from angle iron and attached hog panels to the sides and tenderfoot flooring on the bottom. I used square tubing for the hitch. The gate latches with a bungee cord. Kenneth Waldner raises cattle, hogs, corn and soybeans.
Kenneth Waldner
Miller, S.D.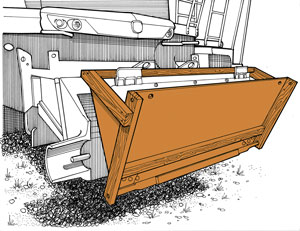 Mini-Hopper Makes Clean Up Easy
To make cleaning up grain spills in the field easier, we built a wooden mini-hopper that mounts on the front of the combine feeder house using the header latch points. Inside, we attached a livestock panel for an additional safety shield and screen. The hopper allows us to shovel grain to be cleaned and threshed again without reattaching the header.
Treg Shidler
Clay City, Ind.
Eliminates Pinched Hydraulic Hoses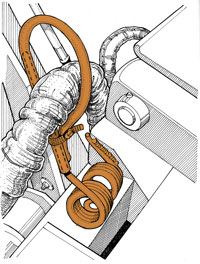 The hydraulic hose that controls the grapple bucket on our skid steer kept getting pinched between the bucket and the loader lift arm. I looped and clamped a section of rubber fuel line over the arm of a scrapped tedder tooth, welded the tooth to the bucket and ran the hose through the loop. Now, the hose flexes up and out of the way when I dump the bucket.
Ryan Baty
Cullman, Ala.