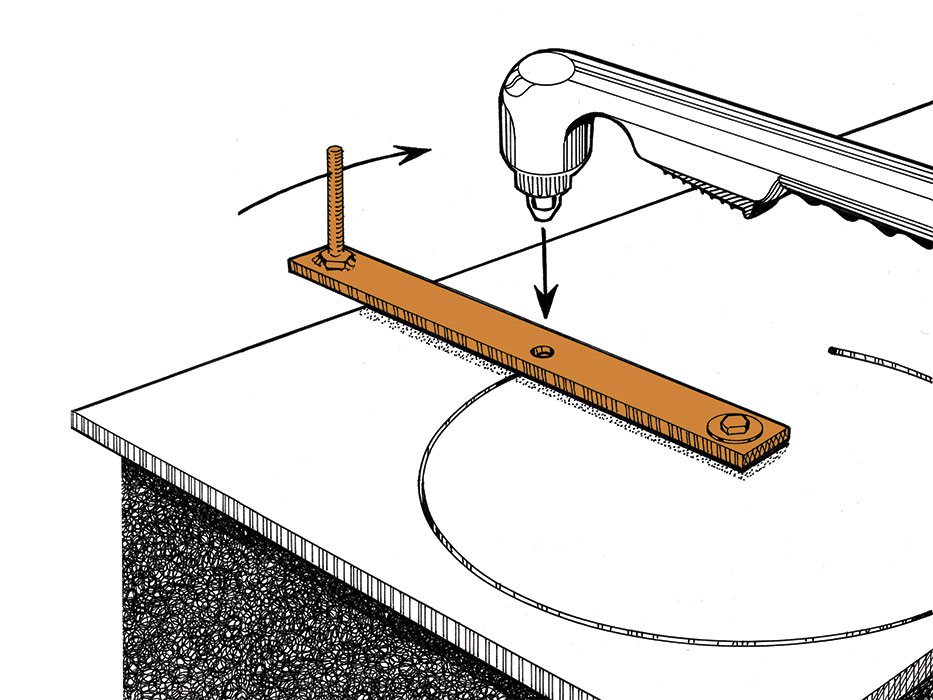 $200 Double Your Money Winner:
Radius Tool Makes Cutting Circles Easy
I created a radius pattern tool to cut circles with my plasma cutter. First, I drilled a small hole near the end of a piece of flat iron to create a center pivot point. Next, I drilled a second hole for my plasma cutter tip and then added a piece of round steel at the end for a handle.
Using a ¼" bolt, I loosely fasten the flat iron radius tool to the steel plate to be cut. Now, I can simply rotate around the center pivot to cut my circle. Mark raises corn and soybeans with his father and sons.
Mark Lee
Nevada, Mo.
---
Shop Table Makes a Mechanic's Life Easier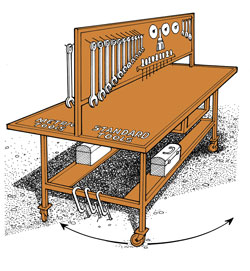 We do a lot of our own vehicle work, so we made a tool table on wheels that we can roll right up to the vehicle. One side holds standard tools and the other side holds metric tools. The table is built from a 4'x8' piece of 1/8" thick steel. The supports are made from 2½" square tubing with 3" casters on each leg. A bottom shelf holds socket sets and any other tools we might need.
Samuel Waldner
Havre, Mont.
---
Plug Keeps Nurse Tank Hose Clean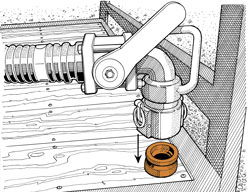 To keep the hose on my nurse tank trailer clean and secure, I bolted a cam lock plug to the deck of the trailer. The female hose clamps hold the plug in place to prevent accidental damage when being towed down the road. It's quick and easy to remove the hose when filling the sprayer.
Brett Weich
Hoskins, Neb.