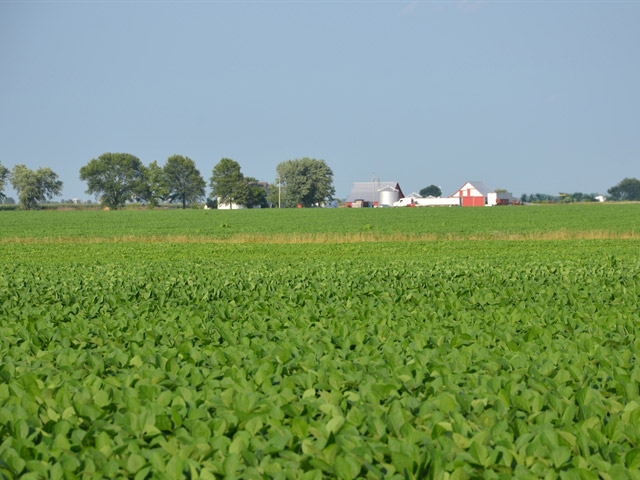 $200 Double Your Money Winner: Scissor Jack to Straighten Augers
To fix bent auger tubes, I modified a used scissor jack by welding half-moon pipes on the top and bottom. I hook my impact wrench to a 24" extension rod with a hex end. The other end has a hook attached with an I-bolt. I turn on the drill to expand the jack inside the auger and lightly hammer the outside of the tube to smooth out the dents.  

Mark Lee raises corn, soybeans and wheat.
---
Door Safety Catch
When I walk into our pole barn, the door slams shut behind me. To keep the door from quickly swinging and catching my heels, I built a safety catch that keeps the door open, preventing damage to the door or injury to a person. When I'm ready to close the door, I release the catch with my foot.
Robert Strawhacker
Mediapolis, Iowa
Grinder Magnets
With five hog barns and more than one person grinding feed, it's difficult to remember which ration to grind. I bought blank plastic magnets and a marker to identify which barn (left column) gets which feed ration (right column). The magnets connect to the tractor's ROPS metal post, can be changed as needed and are easy to see from the ground. 
Philip Rask
Jasper, Minn.
Share your unpublished ideas to join our $100 Ideas Club. The Double Your Money winner receives $200. Other farmers featured receive $100 each. All winners receive a hat. 

To submit your unpublished idea, which must include a description, photo or sketch, address and phone number, write to $100 Ideas, Farm Journal, P.O. Box 1188, Johnston, IA 50131-9421, email [email protected] or fill out the entry form at www.farmjournal.com/enter_100_ideas.. All published material becomes Farm Journal Media property.