After a harsh winter, summer temperatures have been surprisingly cool.
It hasn't been a long hot summer for most farmers. In fact, around 75% have barely seen 100 degrees, according to a recent Farm Journal Pulse, a text message poll of farmers and ranchers.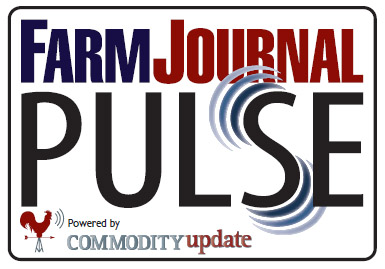 An Aug. 6 Farm Journal Pulse asked: What is the hottest temperature you've seen this summer?
Here are the results:
85 or Under: 2%
86-90: 17%
91-95: 36%
96-100: 21%
101-105: 16%
106-110: 6%
111 or above: 1%
Farmers in the western Corn Belt and South have seen some of the warmest temperatures, while northern Corn Belt farmers have seen some of the coolest.
The Weather Ahead
2014 is shaping up as a year of weather extremes. The polar vortex, which was behind the frigid arctic air that caused temperatures to plunge well below zero over much of the Midwest and Great Plains, returned in July. Last month, the weather pattern left many Midwest cities with daily highs that were 10 to 20 degrees cooler than normal.
But, those cooler temps may take a vacation in August. A jet stream shift is forecast during the middle of August that will lead to longer-lasting warm weather over much of the eastern two-thirds of the nation and less extreme heat over the Northwest, according to a recent forecast from AccuWeather.
Paul Pastelok, AccuWeather long-range expert says the jet stream should flatten out over the West and retreat northward over the Central and Eastern states.
"It is possible that during the period from around Aug. 14 to Aug. 24 areas in the Midwest, Texas and the Northeast will have their warmest weather of the summer," Pastelok said.
Add Your Vote
You're invited to be part of the heartbeat of our new national producer panel that speaks up and speaks out. Participating is as easy as answering two quick poll questions per month via text message from your mobile phone.
By partnering with
Commodity Update
, the leading provider of agricultural information to mobile phones, Farm Journal sends you the question via a text message on the first and third Wednesday of each month.