Gates That Last

We've had to replace numerous gates through the years because rust got the best of them. To keep a gate out of the corrosive manure and urine, we extend the height of the gate with a 1'-long metal pipe or rebar and a washer that fits snug over the pipe. MIG weld the washer on the pipe high enough to lift the gate out of the muck. Then, insert that extension piece into the bottom of the pipe gate and weld the gate and washer together. Repeat on the other end of the gate.

Tristan Morris
DeGraff, Ohio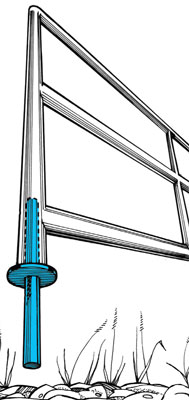 Keep Feed High and Dry

In my quest to find a way to keep calf feed dry, I discovered an added benefit—portability. The bottom half of the feed wagon is a barge box; the top is a flare box the same size that is flipped and bolted to the barge box. The bolts are placed every foot, and I caulked along the entire seam. Then, I cut out the back of the flare box, made a roof for the wagon and covered the end with tin.

Floyd Melcher
Madison, Neb.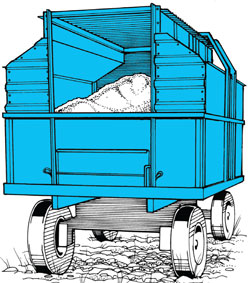 Double Your Money $200

Fifth Wheels Makes Room For Third Shuttle

After we bought our first sprayer we realized we needed an efficient chemical and water trailer. The trailer we used with our single-axle semi had room for a 275-gal. shuttle for glyphosate and a 100-gal. shuttle for 2,4-D; but we needed room for a 250-gal. shuttle for preplant herbicides. I altered the empty space over the fifth wheel to hold the third shuttle. I built the 6'-wide by 5'-long platform out of 2"x6" lumber with a 12"-high railing made of 1" tubing around the platform. I welded four scraps of angle iron to the frame of the truck and bolted the platform on top of the angle iron. 

When it's time to spray, it's also time to haul chemicals to the field. Instead of buying a new trailer, Dustin Finkenbinder used the space over the fifth wheel of their current truck to house the necessary third shuttle. Finkenbinder farms with his father in north-central Kansas. They grow wheat and milo and raise cattle.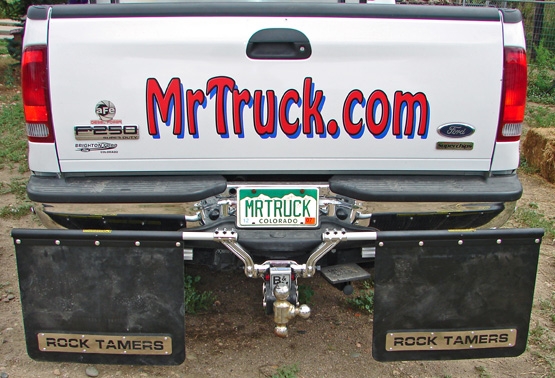 ---
The Double Your Money winner receives $200. Other farmers featured receive $100 each. Share your unpublished ideas and join our $100 Ideas Club. Upon publication, you'll receive a hat and check. Send a description of your idea and a photo or sketch to: $100 Ideas, Farm Journal, P.O. Box 13018, Des Moines, IA 50310-0018, or e-mail [email protected] Include your address and phone number. All material published becomes the property of Farm Journal Media.