PTO Holder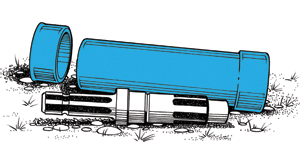 An oily PTO shaft can create a mess when rolling around in a toolbox. To keep my toolbox and the PTO shaft clean, I made a holder using 3" PVC pipe. Enclosing the pipe on both ends with caps keeps the PTO shaft tucked inside.
Peter McKay
Lone Wolf, Okla.
---
Sawhorse Cart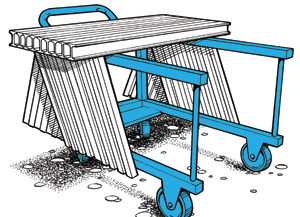 I was tired of hauling sawhorses across my shop from one project to another, so I designed a cart to handle my collection. My simple design includes salvaged casters from a pallet jack and 2x2 steel tubing. One end of the cart has a handle, and the other end is open to easily slide the sawhorses on and off the cart.
Daniel Wipf
Lake Andes, S.D.
---
Spray Boom on the Level

Operating a sprayer with a 100' boom takes an extra level of awareness and a lot of looking over the shoulder to make sure the boom is running level. To stop the whiplash, I installed a sensor system in the cab that lights up when the boom is level. First, I installed sensors over the cylinders that control the wing height on the boom. Then I ran a wire harness to a box in the cab with three indicator lights. The left and right green lights let me know when the left and right wing tips are level. The center red light tells me when the roll bias is centered.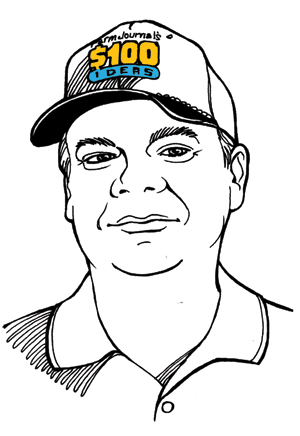 Dave Richardson
Ottawa, Kan.
Using lessons learned from installing a similar device on a three-section grain drill, Dave Richardson built an indicator for his sprayer boom to ensure it stays level. With a half day of work and $50, he was able to eliminate the neck strain from frequent looks over his shoulder to check the boom. Richardson works on Claerhout Farms in Princeton, Kan., where they grow corn, soybeans and wheat.