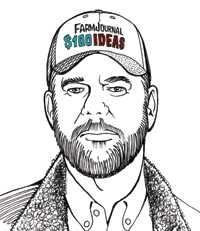 Gary Wilde found the swiveling tool tray he built so handy that he made
another one for the second workbench in his shop. It took him about four hours to tackle one tool tray and $100 worth of materials. Wilde operates the Wilde Ranch in north-central Oregon, where he raises cattle and grows hay, wheat and corn.
"To keep my tools organized and easy to access at my worktable, I made a tray that swivels 360°. The stand is made from a standard 1½" water pipe, and the extension arm is a smaller piece of scrap iron that fits inside the pipe. The tray is welded 10-gauge steel and includes holes in the center section to keep several screwdrivers upright and hooks along the side to arrange a variety of wrenches."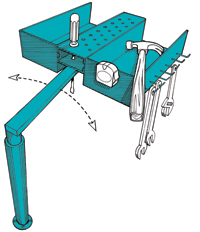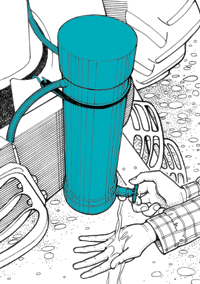 In-Field Washing Station

In an effort to keep our hands as clean as possible out in the field, I mounted a hand washing station on the side of the tractor. Using a 6" PVC pipe and two caps, I glued one cap on the bottom and slip off the top cap to add soap to the water. I threaded a brass faucet in the bottom. One hose feeds the tank from the air conditioner condenser, and I also installed an overflow hose. The heat from the engine keeps the water warm even in cold temperatures. Lastly, I painted it to match the color of our tractor.

Andrew Stech
Osmond, Neb.


Up Against the Bin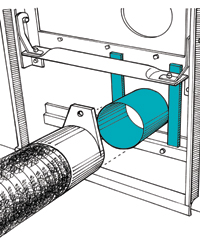 I finally got tired of my grain vacuum tube disconnecting from the bin door opening when pulling grain from the bin. I ordered a metal tube from the grain vac company and welded a frame to the tube using two pieces of strap iron. I welded that piece to the cleanout door guides, which allows the tube to be about 1⁄8" away so the door easily slides.

Tom Zaputil
Mystic, Iowa