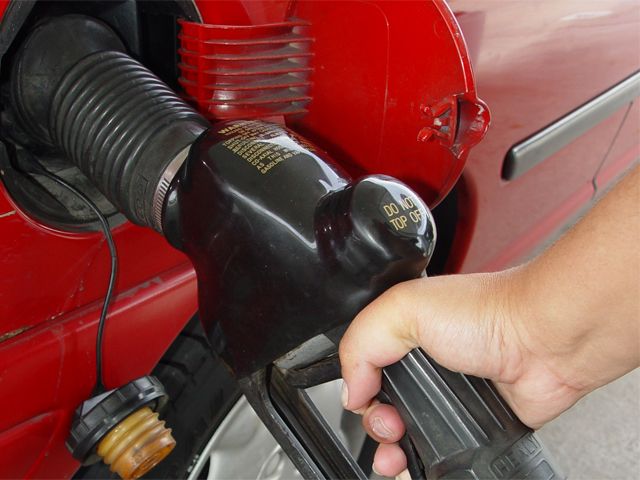 Gas prices have fallen to levels not seen for six years. This week, more than 1,100 farmers and ranchers across the country shared the price per gallon for unleaded gasoline at the nearest pump. The average for all responses was $2.09 per gallon.
Here are the full results of price per gallon:
Under $1.80: 9%
$1.81-$1.90: 17%
$1.91-$2.00: 36%
$2.01-$2.10: 12%
$2.11-$2.20: 7%
$2.21-$2.30: 5%
Above $2.30:14%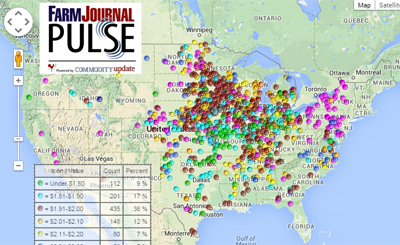 Gas prices have been on a steady decline for the last six months: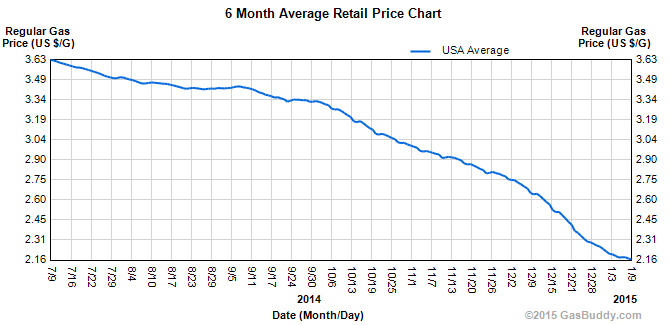 The national average price of gas has fallen for a record 102 days to $2.20 per gallon, which is the lowest average since May 9, 2009, according to the Jan. 5 Daily Fuel Gauge Report from AAA.
The average price for retail gasoline hit multi-year lows during the last few months of 2014 and is expected to continue to fall as we begin 2015, says AAA. Consumers are saving nine cents compared to one week ago, 49 cents compared to one month ago and $1.12 per gallon compared to this same date last year.
Why Are Gas Prices Falling?
Plummeting gasoline prices are the result of lagging economic growth in many parts of the world, the end of the summer driving season, less expensive winter gasoline and well-functioning Midwest refineries, says Purdue University energy economist Wally Tyner.
Crude oil prices are dropping because of slow economic growth in Europe, China and many other parts of the world.
"Even the U.S. is growing slower than expected," Tyner says.
The slow growth around the world means less demand for the gasoline that the U.S. exports, lowering prices here in return, he says.

Add Your Vote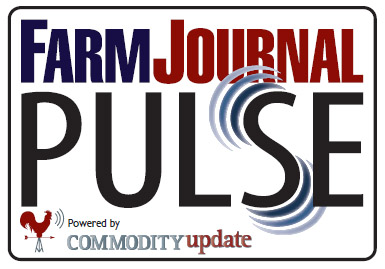 You're invited to be part of the heartbeat of our new national producer panel that speaks up and speaks out. Participating is as easy as answering two quick poll questions per month via text message from your mobile phone.
By partnering with
Commodity Update
, the leading provider of agricultural information to mobile phones, Farm Journal sends you the question via a text message on the first and third Wednesday of each month.