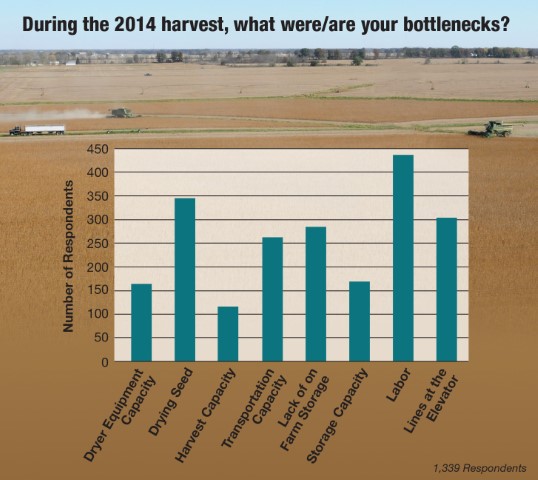 If you want to know how farmers have been doing, you just have to ask. Farm Journal Media recently surveyed 1,339 farmers about the 2014 crop season. Here are just a few insights gleaned from their responses:
The most common challenges this year included:
Resistant weeds (33.6%)
Resistant rootworms (23.0%)
Early frost damage (18.1%)
Lodging issues (14.2%)
And while the U.S. is wrapping up a record-breaking harvest, farmers say they still would have made some minor adjustments this year if they had it to do all over again, including:
Added on-farm storage (30.6%)
Planted earlier (22.2%)
Installed field tile (16.2%)
Harvested earlier (10.2%)
Harvest came later for most. Less than 10% of respondents reported harvesting earlier than normal. About 20% said harvest timing was average. Around two-thirds reported a "late" (up to two weeks) or "much later" (more than two weeks) harvest for 2014.
The bin-busting yields created some bottlenecks during harvest time. Respondents listed the following as the most frequent pain points.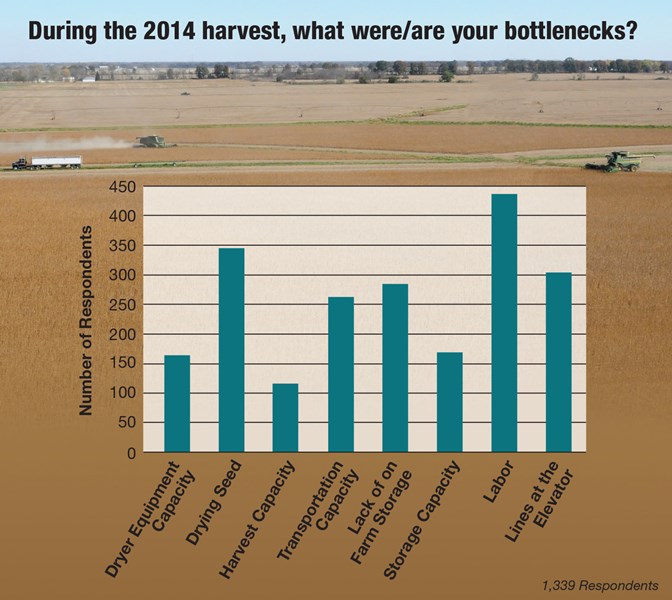 And when it comes to grain storage, more than half of respondents say they are storing at least 50% or more of their 2014 crop on-farm.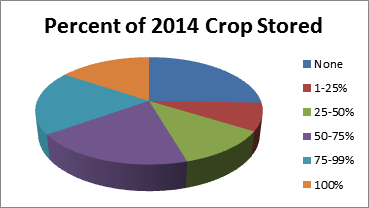 How did your harvest go this year? Share your stories on the AgWeb "Harvest 14" discussion thread.