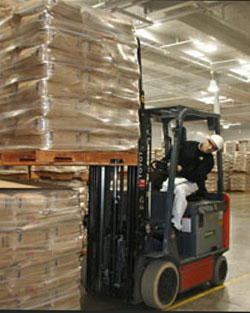 Despite sluggish sales the last five months of the year, 2014 dairy exports were up 6% for the year and topped $7 billion. Exports account for 15% of U.S. milk production.
Aggregate volume sales were up 2% over 2103, with total exports a hair shy of 2 million metric tons. Aggregate 2014 sales were up 20% over 2012 with sales value was up nearly 40%.
But there are troubling signs of a tougher road ahead. December 2014 sales were just $478 million, 21% below year-ago levels, and the lowest level of sales since February 2013.
For the year, whole milk powder sales saw the largest percentage increase of all dairy commodities at 40%. That's likely due to the fact the United States is now producing whole milk powder in dedicated plants. Yet the volume was just 55,000 metric tons. The volume of skim milk powder exported in 2014 was 10X that level. Cheese exports also saw a significant gain in 2014, up 17%, to 368,729 metric tons.
Sales to Mexico were up 15%, to South Korea, 39%, and to Japan, 34%. The largest drop-off in sales was to the Middle East /North Africa, off 18%. Sales to China, Southeast Asia and Canada were comparable to 2013.
Read the full report here.