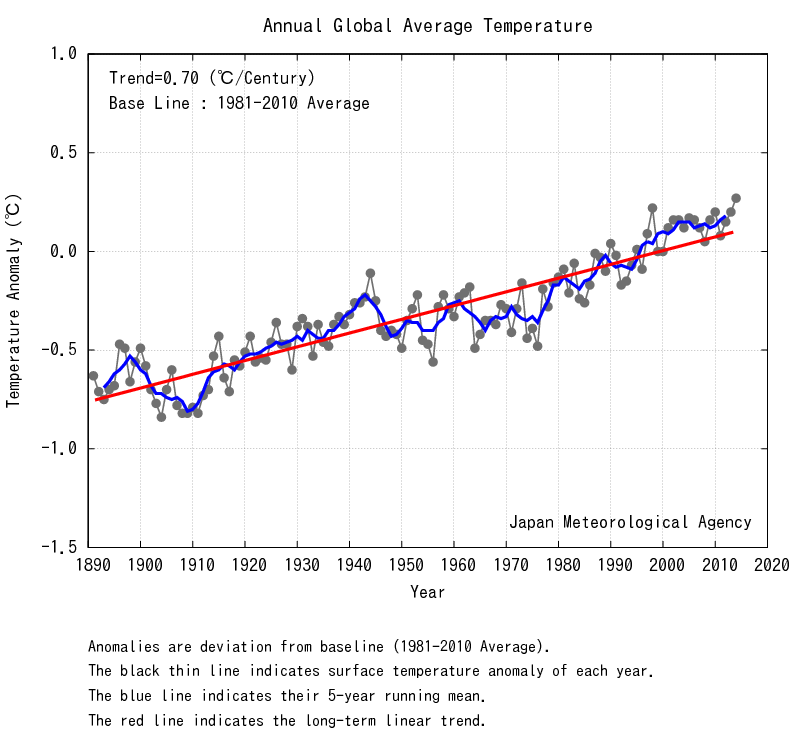 Those living in the United States probably wouldn't have guessed it, but globally, 2014 was just confirmed the hottest year on record. The Japan Meteorological Agency (JMA) made the announcement after reviewing 120 years of data on record. NASA and NOAA (U.S.) and the Hadley Center (U.K.) also collect global temperature data but have yet to release their analyses.
The U.S. appears to be one of the few anomalies, as the country recalls news items like January 2014's "polar vortex" and an unexpectedly cool summer. But as pictures like this reveal, other parts of the globe more than made up the difference.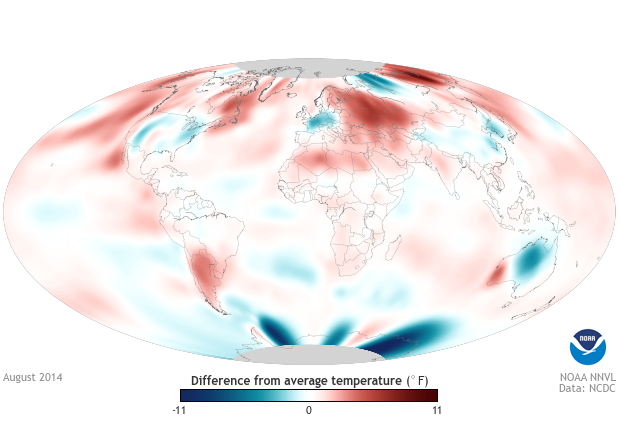 In the video clip below, NBC News further explains how 2014 ended up as the hottest year on record:
Hot spots of note included Europe, California, Australia, and even Siberia (a balmy 9.5 °F in February when -51 °F is the norm). And a lot of the temperature increase is being fueled in Earth's oceans, which cover approximately 71% of the planet's surface.
2014 replaces 1998 as the hottest year on record. 2013 and 2010 are tied for third and 2005 is fifth. The entire top 10 hottest years on record have happened in the past 17 years.