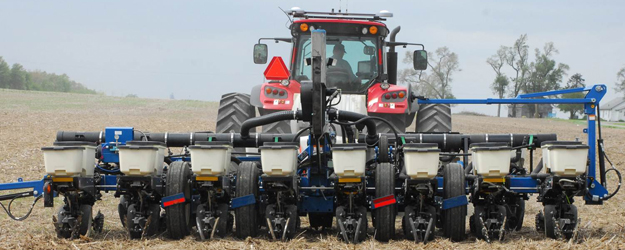 Following the coldest winters in the United States in four years, corn planting will likely begin on schedule throughout much of the country. However, those who wanted to get into their fields early are likely disappointed.
"Soil temperatures are still fairly low," says Chad Hart, economist with Iowa State University. "Those who like to get out into the field haven't been able to do that. We are right on the edge of guys getting ready to move." As of the week of April 7, Iowa soil temperatures were in the low to mid-40°F range.
April 11 is the first day corn can be planted in Iowa for crop insurance purposes, and Hart expects producers, particularly those in the southern part of the state, to begin planting soon thereafter.
"I think planting we will get off to a slow start in Iowa, but a slow start doesn't mean a long finish," says Hart. "It's amazing how quickly they can get the crop in the ground. I like to joke that give us one good week, and we can get half the crop planted."
Subsoil moisture in Iowa is still lacking in all but the northeastern part of the state, but that shouldn't affect plating. Last year, Iowa also started the season short on subsoil moisture, but the state received healthy rains early in the growing season.
Farther west in Kansas, fields are even drier. According to the U.S. Drought Monitor Index, the entire state of Kansas is experiencing moderate to extreme drought. Iowa and Missouri have abnormally dry to moderate drought condition.
"The western tier of two to three counties are growing more droughty," says Dan O'Brien, agricultural economist at Kansas State University. "We are farming by faith in western Kansas again this year."
Last year, 42% of Kansas' feed grain crop, which consists of corn and sorghum, was irrigated, leaving more than half of the state's feed grains reliant on Mother Nature for moisture, according to O'Brien.
USDA has once again resumed its seasonal Crop Progress reports. This week's report does not yet include planting progress for the corn crop. Planting of cotton, however, was under way with 6% of the nation's crop planted. The U.S. sorghum crop was 11% planted.