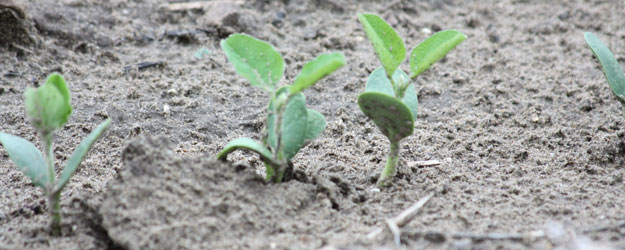 Jerry Gulke is crunching the numbers to see which crop could be more profitable next year.
What a difference a year makes! This time last year, prices were still sitting high after the historic drought of 2012. Now prices are several dollars lower and the prospects for 2014 are bleak, says Jerry Gulke, president of the Gulke Group.
"In 2013, the market was never excited about us not producing a crop," Gulke says. "Now, pretty much everything we grow is down." 
Hear Gulke's full audio analysis:
Looking Forward to 2014
Spring planting is just a few months away for some areas of the country. Gulke says farmers need to be analyzing their input costs, break-even levels and crop options.
In the past few years, he says, people have spent a lot on technology, fertilizer and see the last few years, he says. "So, I'm asking myself, what can I stop spending money on for one year to make things look better? What is the least I can spend and still grow a crop?"
Gulke says he thinks he can eliminate applying phosphorus and potassium completely, at least for 2014. "We've put on a lot of fertilizer in the last few years," he says. "I think we could live on the carryover for one year."
After analyzing inputs, Gulke says soybeans look more profitable for next year. "They are about $50 to $60 better; I didn't believe it until I did the numbers myself," he says.
On his Illinois farm, Gulke says, he needs to grow 40 bu./acre soybeans to break even. For the past few years, he's being growing beans closer to 60 bu./acre.
With the lower soybean carryover in the U.S., he says, farmers will have a better chance at making money growing soybeans. "That's even if you don't do a great job marketing them," he says.
For corn, Gulke says, his breakeven yield is 150 bu./acre. "I know there have been times I've produced less than that," he says. With the large corn carryover, I'm not sure I can get a bad-enough crop to heal that surplus problem to get corn back up to profitable levels, he says.

 
Have a question for Jerry? Contact him at 815-721-4705 or jerry@gulkegroup.com.
For More Information
See current market prices in AgWeb's Market Center
Want more insight to 2014? We have analyzed projections for major commodities in 2014 to help you succeed and be profitable in the coming year. Read these market outlooks:
---