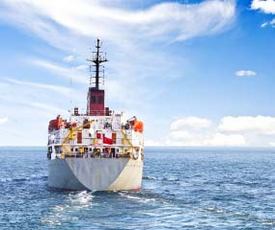 The U.S. extended its lead as the world's single largest cheese-exporting country.
Source: U.S. Dairy Export Council
U.S. dairy exports reached new high levels in 2014 for both volume and value, despite a slowdown in the second half of the year.
Exporters shipped just under 2 million tons of milk powders, cheese, butterfat, whey and lactose last year, 2% more than 2013 volume. Total overseas sales were valued at $7.11 billion, up 6%.
However, after a strong first half, U.S. exports in the second half of the year fell 11% by value and 9% by volume vs. prior year.
In 2014, exports to Mexico ( 15% by value), South Korea (up 39%) and Japan (up 34%) rose significantly from the year before, offsetting a decline in sales to the Middle East/North Africa (MENA) region (-18%). Shipments to Southeast Asia, China and Canada were near 2013 totals. Exports of nonfat dry milk/skim milk powder reached 545,956 tons last year, slightly below 2013 levels. Shipments in the last five months of the year trailed 2013 volume by 19%. For the year, sales to Mexico and the Philippines were up 11% and 23%, respectively, but exports to China, Indonesia, Vietnam and MENA were lower. U.S. exports of whole milk powder climbed 40% in 2014, to 54,651 tons.
Cheese exports increased for the fifth straight year to 368,728 tons. This figure is more than triple the volume shipped in 2009. With a year-over-year increase of 17%, the United States extended its lead as the world's single largest cheese-exporting country. Suppliers posted large gains last year in sales to South Korea (up 44%) and Japan (up 80%).
Overall whey exports increased fractionally in 2014, but more of the volume came from higher-protein ingredients. WPI shipments were up 31% in 2014 and WPC exports ended the year strong to finish with a 1% gain. Dry whey exports, on the other hand, were down 14% in the second half to finish 3% below 2013 levels.
Butterfat exports were off 21% in 2014. Sales slumped after April; in the last eight months of the year, volumes declined 57% from the year before. U.S. exports (on a total milk solids basis) were equivalent to 15.4% of U.S. milk solids production in 2014, down slightly from the 15.5% proportion exported in 2013. Imports were equivalent to 3.2% of production last year.