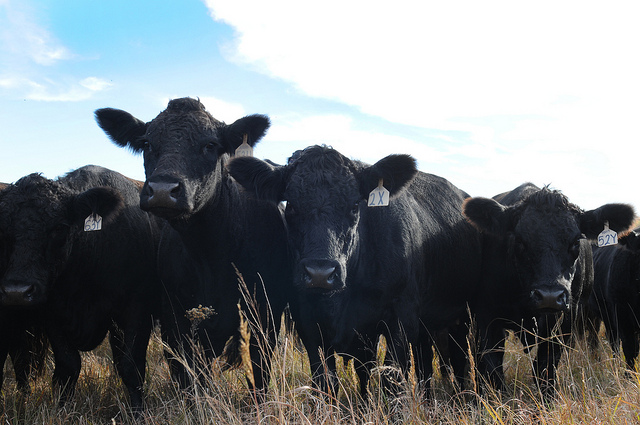 For the Douget Ranch in Poteet, Texas, this winter weather is more than welcome.
"It's been good," says Eric Otto, Manager at Douget Angus. "It's been a steady rain pattern. Not terribly cold to concern you but we've touched freezing a few times but its warmed right back up."
The wettest winter since 2007, has ranchers here optimistic about spring.
"It's going to be money in the bank for anybody who's done the prep work," he says.
That's because improving pastures are helping producers add cows here and across the country.
"Between 2004 and 2010, we liquidated about 3 million momma cows in the U.S.," says Kevin Good, CattleFax analyst. "Half of that was in the state of Texas alone. So, as we think about improved moisture conditions in the state of Texas, if that occurs, is an area we'll probably see the beef cattle numbers come back the quickest."
The latest cattle inventory report showed cattlemen and women added 600 thousand head in 2014, with states like Texas growing herds by 7 percent.
"We know rain makes hay, rain makes grain and we know the industry is responding with expansion" says Art Wagner, VP Cattle Procurement, National Beef Packing.
Packers like national beef are encouraged. Tight supplies have made the last couple of years difficult to manage.
"Unfortunately we have been one of the processors who has reduced capacity in the last 18 months," says Wagner. "The trick is to try and be as efficient as we can with the available supply that's out there."
Be it stocker operators, feed yards or packers, that scarcity of supply made for record prices in 2014. However, since the first of the year, a mild winter, rising dollar values, slow-downs at West Coast Ports and now proof of increasing supplies...It's all combined to push prices lower.
"We know from the cattle inventory report that there are 20 percent more cattle on wheat pasture this year," says Don Close, RaboBank AgriFinance. "We have inclinations to think that there are a lot of background and grow yard cattle. So, the feeder market between now and the seasonal low in March, that could be pretty tough sledding."
"You know those prices have come off just a little bit since the first of the year,  but boy trying to figure break evens and where you might be in August or September is kind of tough right now," says Jaret Moyer, Emporia, Kansas.
Analytical firm, CattleFax rolling out it forecast for the year ahead. It says indicators show cattle markets topped in 2014.  It expects fed cattle prices to range lower--from $140 to $170 with an average in the $150s.  550 pound steers forecast from $235 to $285.
"As you think about it we have the potential for a larger calf crop here in 2015," says Good. "That will correlate with a bigger fed cattle supply in 2016. So, as you start laying it out look for increased beef production going forward and maybe look at that in the second half of this year with increasing weights. If that's the case, that's going to be a limiting factor on cattle and beef values."
"But if you look at the underlying fundamentals of the market and where we'll be, I still think there are some windows of opportunity," says Close.
For managers like Otto, as herds increase, demand for breeding cattle is strong.
"I think I had 20 bulls, and I sold them in a week and a half," he says.
And thanks to winter's grey skies, his outlook for the year ahead is bright.
"Not real hard to be a smart farmer this year," says Otto.