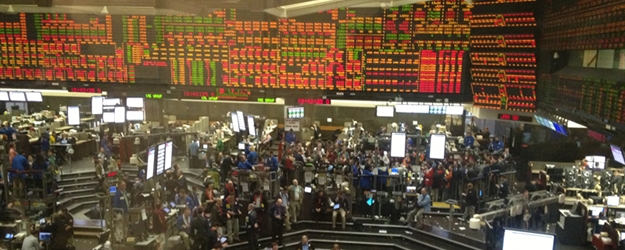 To avoid risks posed by low crop prices, corn producers should begin to develop marketing plans for 2015 and 2016, experts say. Doing so will help you not only protect downside but also allow you to capitalize on upside potential.

"As soon as you secure the land, you should start looking at risk management," explains Don Roose, U.S. Commodities. "You can still buy some puts at the money, give yourself around the $3.90 or $4 level for '15 and '16 and still give yourself a chance to get $4.90 to $5 on the upside. Make sure you have some insurance on in case we end up with $3 as the new norm."



Plenty of farmers have told Mark Gold, Top Third Ag Marketing, they plan to take their corn, "stick it in the bin and throw away the key," he says.

"I can't imagine, frankly, a worse marketing plan," Gold warns. "I think guys have got to be looking at the carry, and in order to look at the carry, you actually have to sell those deferred contracts. You can't stick it in the bin and say, well, there's going to be this carry there today and not take advantage of it today. You actually have to sell those deferreds to capture the carry. If you're going to actually capture the carry, which may be a nice play, there is some money in there, particularly in the corn, we want to buy back some call options sometime between now and maybe the first of the year to replace that grain so you still have some upside potential to it."

The potential of long-term low prices also should motivate producers to take a second look at the cost of land and inputs. Gold suspects input costs are headed lower in the next several months, a move that would be spearheaded by lower land prices.

"In my opinion, crop insurance rates are going to come down," Gold says. "Fertilizer's going to come down. We're going to see seed prices, I think, stay pretty much the same. When you can grow 275-bushel corn, I don't see the seed companies backing off of their prices. They're giving you a phenomenal product out there. But the fact of the matter is the land prices are going to be the big factor that guys are going to have to look at renegotiating."

Although cost management will be a critical part of marketing for producers for the foreseeable future, it's important to remember there will continue to be pricing opportunities.

"You can still lock in $4 December '15 corn on the boards still, lock in close to '16 corn at $4, same thing for $10 soybeans," Roose says. "So make sure you look at that when you're planning ahead because we may be into a different era with lower prices."
Click the play button below to watch the complete U.S. Farm Report Marketing Roundtable, including a discussion of wheat price prospects:
---
Want more? AgWeb readers are sharing fresh marketing insights every day. Click here to join the conversation, or to start your own.