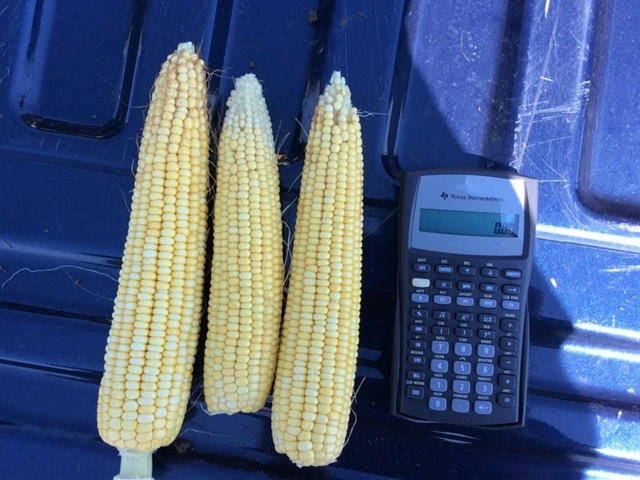 In South Dakota this year, the crops—especially corn—are in good shape as the 2015 Pro Farmer Midwest Crop Tour begins.
"The corn crop is above average," says Jonathan Kleinjan, South Dakota State University Extension crop production associate in Brookings, S.D.  "I don't know if it's the best crop ever in the state, but it's pretty good."
As for South Dakota's soybeans, "they're not as good as the corn," Kleinjan admits. But they're hardly suffering. According to USDA's August 9 Crop Progress report, 86% of South Dakota's soybeans qualify as good to excellent, compared to 63% of soybeans nationally.
Corn, by the numbers, is also in solid shape. The same report said that 77% of South Dakota's corn crop is in good to excellent condition versus 70% nationally.
Cooperative weather certainly helped get the crops started.
"We had a really dry winter and spring, so planting went really fast," Kleinjan says. "Then in the middle of May, it got wet," causing some planting delays.
Farmers are seeing some unevenness, though. Despite the spring rains, there are some "dry pockets" near Pierre and Gettysburg. Strong storms earlier this summer brought wind and hail damage to corn and soybean fields in northeastern South Dakota, along Highway 12.
Disease pressure has been minimal. "We've had a little bit of white mold in the soybeans, but no widespread issues," says Kleinjan. "In terms of corn, I've heard nothing about disease."
Growers have been seeing some pest, however. "There is still some ongoing spraying for soybean aphids," he says.
Currently, USDA forecasts an average yield of 45 bu. per acre for South Dakota soybeans, the same as 2014, when the state produced 230 million bushels of beans.
As for corn, South Dakota saw an average yield of 148 bu. per acre in 2014, when the state produces 787.4 million bushels of corn. This year, USDA estimates an average yield of 160 bu. per acre for corn, but lower production overall (760 million bushels) due to fewer harvested acres.
What do fields in your area look like? Send your photos and observations to AgWeb's Crop Comments.
See full coverage of the 2015 Pro Farmer Crop Midwest Crop Tour, hosted by Pro Farmer.
Take your own field measurements and participate in Pro Farmer's Virtual Crop Tour.
Follow the tour on Twitter with the hashtag #pftour15.