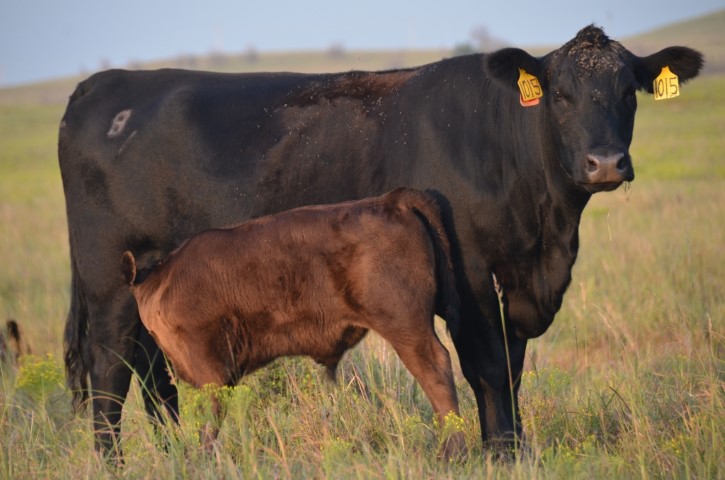 Here are some New Year's resolutions from the Iowa Beef Center.​
By: Patrick Gunn, Iowa State Extension cow-calf specialist and Dan Loy, Iowa Beef Center director

1. Approach financially lucrative times strategically
With the recent flush of finances many producers in the beef industry are currently experiencing, it is easy to become complacent and forget that tougher times will resurface at some point. Now is the time to take charge of your operation's financial success and strategically reinvest into the operation so that profit may be maintained in a tougher economic environment. If needed, now is the time to make shifts in management practices that may require significant capital expenditures.

2. Commit to better recordkeeping
Update your records at least weekly, or better yet, every couple of days. Remember, you can't manage what you don't measure. The Iowa Beef Center Feedlot Monitoring Program software is an excellent tool to help you keep records on not only production costs, but also, health, feed inventories, closeouts and benchmarking.

3. Identify improvements that will have the most impact on your organization
Although a lot can be accomplished in a year, it's important to keep your resolutions focused and identify where your organization needs the most improvement and which steps will have the greatest impact on your enterprise and its profit now and in the future.

4. Attend at least one educational event
We all need to be lifelong learners. Technology is progressing at an exponential rate, and the beef industry is not immune to this progress. This progress is constantly challenging the way we thing about our management schemes, so keep learning. The Iowa Beef Center is hosting a myriad of conferences and meeting series this year. To learn more about these educational opportunities, check out the Iowa Beef center website.

5. Ensure successful expansion
With current cattle prices at all-time highs and feed prices reduced compared to recent years, talk of expansion has filled the air. Is it time to expand your cowherd? How can it be done profitably given the high cost of breeding stock replacements? The Iowa Beef Center has educational materials in place to help ensure successful heifer development and retention in this expansion era.

6. Better understand your cattle's heath needs and likely ailments
With current prices of cattle, death and even simple illness resulting in suboptimal growth can be ill-afforded. Work with your veterinarian on a herd health plan that suits your particular needs and become familiar with new pharmaceutical products available.
 
7. Minimize feed losses and evaluate ration components
Even in times of increased profitability, better management of feed losses and costs should not be overlooked. Reinvesting profits into new storage methods and feeding equipment can reduce the amount of feed lost, providing huge returns when feed costs go back up (it's not a matter of if, but when prices will rise). In addition, evaluating feedstuffs currently being used in your nutritional program provides opportunities for added savings. Using ration balancing programs such as BRaNDS and taking a closer look at use of the changing ethanol coproducts can prove financially rewarding.
 
8. Become a better steward of the land
Whether a feedlot or cow-calf operator, make sure you understand your operation's impact on the land on and near you operation, and educate yourself on possible measurements you can enact, from utilizing alternative grazing systems to proper nutrient management tools. See more information on environmental management on the Iowa Beef Center website.