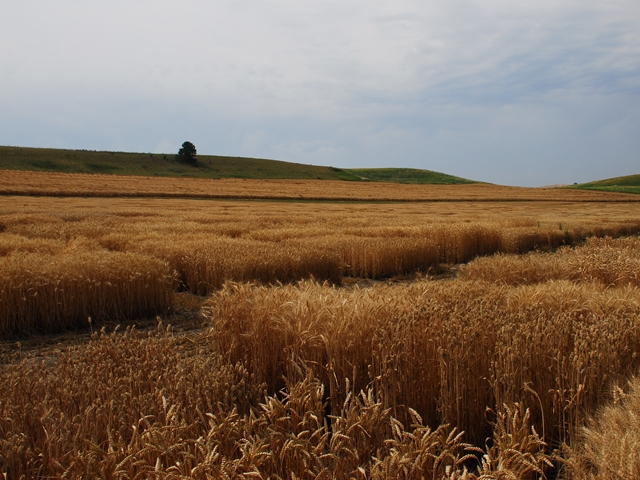 Editor's note: This is one of eight 2015 marketing outlooks, the AgWeb.com editors are providing to help you succeed and be profitable in the coming year. Please check back each Monday for another outlook.
 
Wheat covers more of the earth than any other crop. With such strong and diverse competition, predicting the future of the wheat market is elusive at best.
While weather, crop conditions and domestic use all play into wheat prices, the No. 1 factor is exports. "If we get good exports, wheat prices are usually pretty strong," says Frayne Olson, ag economist from North Dakota State University. "If we see a lot of competition for exports, wheat prices will be soft."
Around half of U.S. wheat is sold into international markets. The top customers for U.S. wheat are:
Japan
Nigeria
Mexico
Philippines
China and Egypt are also major buyers and when they are shopping with the U.S, wheat prices gain strength. "The U.S. can be the supplier of last resort," Olson says. "Buyers know they can always get it from us, but they may have to pay a little more."
Since wheat is a price sensitive commodity, Olson says, exchange rates can greatly affect export levels. "We haven't talked about the strength of the U.S. dollar for the last few years because it has been stable," he says. "But we've had a significant rally in the value recently. For wheat, even small changes in exchange rates can make a big difference."
For the 2014/15 marketing year, USDA predicts:
World wheat production, supplies and total use would be at record-high levels
World wheat export trade would be 6.6% lower than a year ago but still the third highest on record
World wheat ending stocks and percent ending stocks-to-use would be at their highest levels in three marketing years
As a result, U.S. wheat prices are projected to be down to the lowest levels in four years due to limited demand for U.S. wheat exports and for domestic livestock wheat feeding.  
With wheat usage increasing and ending stocks staying stable to higher, there's a chance the supply situation could tighten up, says Dan O'Brien, Kansas State University Extension grain economist. If that happens, due to an increase in exports, O'Brien says wheat prices could center around $7 next year. On the flip side, if exports decrease, wheat prices would fall between $5.00 and $5.60.
Wheat Production Around the World
The wheat-producing areas of the world that have the most notable impact on wheat markets, O'Brien says, are Russia, Ukraine and Kazakhstan in the Black Sea region, Australia, U.S., Canada, parts of the European Union and China. 
Currently, the two key regions to watch are the Black Sea region and Australia.
"There's still a lot of political uncertainty in the Black Sea region, specifically Russia and Ukraine," O'Brien says. Additionally, the wheat condition there may be struggling as a lot of the crop was planted into dry soil conditions and cold weather hit fast, Olson says.
Crop conditions are also a concern in Australia. "They are not looking for a complete disaster, but the size of the crop is slowly dropping in yield potential," Olson says. He says the size and health of the Australian crop will have an impact on spring wheat prices.
All Eyes on 2014 Wheat Acres
For 2014, all wheat acres totaled 56.5 million acres, which outpaced 2013 acres by less than 1%. Winter wheat and durum acres were down slightly. But, spring wheat acres were up 10% from 2013.
Olson and O'Brien agree wheat acres are hard to peg this year. In some traditional wheat-growing areas, drought conditions are present and even expected to worsen.
While wheat acres tend to be pretty stable, lower corn and soybean prices may cause a shift back to wheat. "As we look at contracting corn acres, I'm expecting the backfill will be wheat, especially in areas that have drought issues or aren't as valuable for corn production," Olson says.

What are your top concerns for corn in 2015? Are you moving acres out of corn and into other crops? Let us know on the AgWeb discussion boards.
2015 Marketing Outlooks
The editors at AgWeb.com are taking a look at experts' 2015 projections for corn, beef, wheat, hogs, soybean, cotton, machinery and dairy.