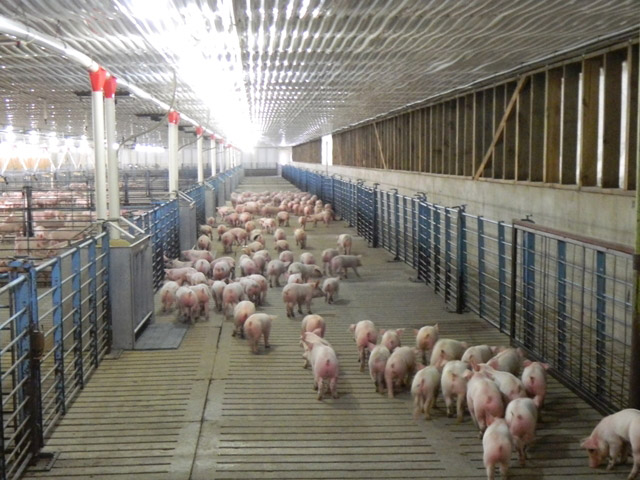 Editor's note: This is one of eight 2015 marketing outlooks, the AgWeb.com editors are providing to help you succeed and be profitable in the coming year. Please check back each Monday for another outlook.
 
It's certainly been a roller-coaster year for the pork industry.
By the fall of 2013, after being plagued with the aftermath of the 2012 drought and years of high feed costs, things were finally starting to look up. A favorable crop year brought feed costs down and set the stage for herd expansion.
Then, porcine epidemic diarrhea virus (PEDv) struck.
As producers battling the disease struggled to control losses through the winter, the U.S. hog herd was not able to expand as quickly as anticipated, limiting pork supplies and causing market and retail prices to skyrocket.
"We have experienced all-time highs for pork and beef prices in 2014. The continued slow expansion of poultry, beef and hogs has kept supplies extremely tight," says Bob Utterback of Utterback Marketing.
However, according to USDA's Quarterly Hogs and Pigs report, the hog industry is finally recovering its losses, with overall inventory up 6% since June 1.
"It is clear that PEDv is not controlled, but the hope is that the spread of the disease and the number of death losses can be lowered," says Purdue Extension economist Chris Hurt. "There are a host of reasons the industry believes they have improved management of PEDv, including two vaccines approved for use, better understanding of methods of transmission, and better biosecurity on farms."
(Read Hurt's full hog outlook here.)
Hurt says based on USDA's numbers, pork production will increase slightly in 2015. USDA's Foreign Ag Service projects an increase in world pork production of 1.1% next year, with the U.S. forecast to increase production by 5.1%, the second-largest jump in production among the world's largest pork producers.
In short, the U.S. will be producing more pork, and quickly.
"The rising volume of pork production over the next year will stand on three legs: lower death losses from PEDv, higher farrowings from producer expansion, and higher market weights this fall and winter," Hurt says. "The PED virus was not as deadly this summer as anticipated. More baby pigs survived this summer than expected and that will help boost pork supplies by the end of the year and into the winter."
Increased pigs-per-litter as well as increased sow farrowings are two ways producers will likely increase pork supplies.
"Producers intend to farrow 4% more sows this fall and 4% more in the winter," Hurt explains. "It is easy to understand the incentives producers have to expand given record profits this summer, and high hog prices and low feed prices due to huge fall crop production."
Hurt says the increase in farrowing should raise pork supplies by about 4% next spring, and 5% by summer.
In the near-term, lower feed costs will allow for slightly higher market weights, but lower herd losses will limit finishing space. "Weights may up about 1% this fall and winter and then fall by 0.5% next spring and summer," Hurt says.
The pork industry should finish strong in 2014, with profits estimated at about $60 per head for farrow-to-finish producers. However, next year the outlook isn't quite as bright. Profits in the first half of 2015 should average about $40 per head, dropping to $30 per head mid-year and ending the year at just $5 per head. Overall profits for 2015 are estimated at $30 per head.
Next, farmers need to formulate a clear plan of attack, Utterback says.
"Looking forward, the big question is what to do," he says. "This fall, first focus on protecting feed costs for next spring and summer feed needs. If problems arise this winter, aggressively start pricing for the eventual expansions starting to show up in the pork  sector."
2015 Marketing Outlooks
The editors at AgWeb.com are taking a look at experts' 2015 projections for corn, beef, wheat, hogs, soybean, cotton, machinery and dairy.