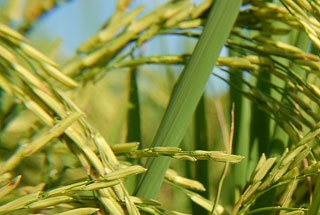 Although surpluses of key rice varieties in Asia will put a cap on near-term prices to U.S. producers, dwindling global stocks might create upside potential in 2015, experts say.

"Much of the world market is controlled, or at least strongly influenced, by Thailand and Vietnam," explains Johnny Saichuk, rice specialist, LSU AgCenter. "As long as there is a surplus of rice from those countries, prices will remain depressed.  While medium-grain markets may hold firm, it is likely that long-grain markets will remain soft, causing a decline in acreage in the (U.S.) South."
Yet once Thai stocks drop to more reasonable levels, long-grain prices could escalate as global reserves of rice, corn and wheat approach the 70-day consumable level, adds Ted Wilson, director, Texas A&M AgriLife Research Center.
"We have not seen global grain stocks reach this low level since the early 1980s," Wilson says.
Long-grain prices for 2014/15 are forecast at $12.57 for 2014/15, climbing to $13.13 by 2018/19, according to the Food and Agricultural Policy Research Institute at the University of Missouri. Meanwhile, medium- and short-grain rice are forecast at $15.49 for 2014/15, falling to $14.21 in 2015/16 before climbing to $14.65 in 2018/19. 
Weather proved to be a key sticking point in 2014, both in the U.S. and abroad. In Texas, second-crop (ratoon) acreage is expected to be down because of early season rains that delayed planting and later rains that delayed harvest, Wilson points out. Meanwhile in Thailand, officials began encouraging producers to explore crops that require less water amid unseasonably dry conditions, the Food and Agriculture Organization (FAO) of the United Nations reports.
Acreage Expectations. In the major rice state of Louisiana, experts predict an acreage decline in 2015. Producers in the state grew a little more than 455,000 acres in 2014, up 405,000, in the previous year, Saichuk says.
"There was a significant increase in medium-grain production in anticipation of the shortage of California medium-grain resulting from the water shortage there," Saichuk explains. "In the Deep South, yields were at record levels in 2013 of 7,514 lb. per acre; in 2014, yields declined slightly to an estimated 7,300 lb. per acre. 
Looking ahead, Saichuk thinks shrinking water supplies could further limit rice acreage, which already has been trimmed back in California and Texas.