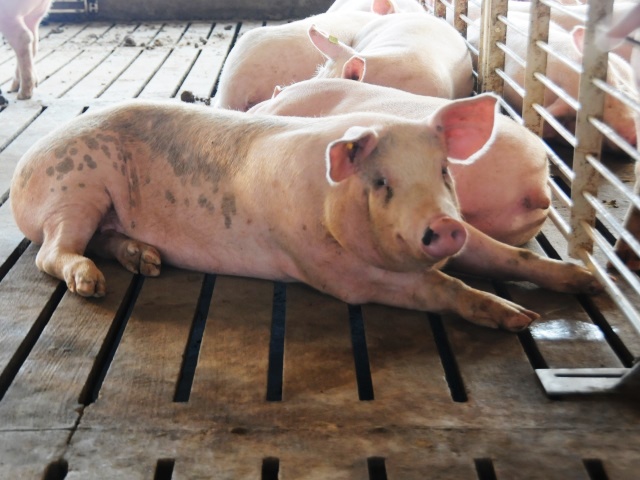 Editor's note: This is one of 10 marketing outlooks for 2016, the AgWeb.com editors are providing to help you succeed and be profitable in the coming year. Please check back each Monday and Thursday for another outlook.
 
The record-high hog prices of 2014 are in the past, but producers who keep their herds healthy and their feed costs under control have a solid shot at a profitable 2016, thanks to a growing U.S. economy.
"When the economy grows, so does meat demand," says Ronald L. Plain, agricultural economist at the University of Missouri Extension.  "We expect a few more hogs, a little more demand—perhaps a 1.5% uptick in production."
At the same time, the relatively mild size of that growth means that hog farmers will need to pay attention to the big and small factors that could easily push their farm above or below break-even.  "The biggest concern in the hog market is over-production," says Don Roose, president of U.S. Commodities. "The rest will sort itself out."
With that in mind, here are the seven factors  producers need to know about the hog market in 2016.
Feed prices. A corn farmer's frustration can be a pork producer's windfall. With corn futures below $4, hog farmers have a great opportunity to control a major cost of production for their operation: feed. "Producers should synthetically lock in multi-year grain inputs," advises Roose, who urges hog farmers to buy inputs like feed at below the cost of production.
Production. Keep your hogs light and healthy this year. "Watch your weights," says Plain, who recommends marketing hogs before they get too heavy and eat up your profit margin. He also stresses monitoring the health of the herd. "Keep them clean and healthy, and they'll grow faster and more cheaply," he says.
PEDv. This virus, which devastated the herd in 2014 and sent pork prices soaring, has the potential to impact hog producers in two ways in 2016. First, the industry's reaction to the crisis led to the current herd expansion. "The hog market is still paying for the record-high prices from PEDv," says Roose, who expects the industry to continue to grow in 2016. But the price risk of PEDv vanishes if the virus returns. "Producers have done a really outstanding job of overcoming PEDv. I don't expect it to be a problem in 2016," says Plain. Yet, he worries. "The biggest risk factor (for a hog producer) is disease," he notes.  "There are a lot of sows in 2016 who got PEDv who are leaving the farm and being replaced. The percentage of the breeding herd that has immunity to PEDv is declining. I'm not so worried about this winter, but what about next winter?" What can hog producers do? Keep their herd healthy and try not to overexpand.
Hog prices. Plain expects prices to dip slightly in 2016, with an average lean hog slaughter price of $65. That's what Roose forecasts as well, with a range of $55 to $80 for most of 2016.  "Producers should put insurance on the production that protects the downside and allows for a rally," says Roose. Low prices, of course, could also lead to an increase in demand. "I think that pork is cheap (right now), so I look at the hog market as one area where we're going to see that market have a chance to move higher," says Sue Martin of  Ag & Investment Services.  If that happens, you'll want to benefit from that upswing; Roose recommends producers hedge hogs on strong technical rallies.
The dollar.  The strength—or weakness—of the U.S. dollar is solidly beyond a farmer's influence, but as you know, the effects surely trickle down to your farm via the market. "The strong dollar has slowed exports and increased imports of all meats," Roose says. But that could shift in the year to come. "Exports have not done well for the past year or so," says Plain. "But we expect a little more exports in '16 than we saw in '15, although not as much as we saw in '14."
China. The Chinese economy may be slowing, but their interest in pork appears to be growing, based on recent data. "I think China's going to be a big buyer," says Martin, who notes that China has dropped the ban on U.S. pork imports from 16 plants. "They wouldn't be doing that if they weren't intending on opening up their doors a little bit for more pork."
Free trade deals.  While the proposed Trans-Pacific Partnership trade agreement could be a boon to hog producers--with Iowa State University economist Dermot Hayes calling it "the most important commercial opportunity ever for U.S. pork producers"--it's far from a done deal. "These agreements take a long time to negotiate, and they take a long time to pass," Plain says. "Will there be an impact in 2016? 2017? Not really. But long-term, if the TPP is ratified, it should be good news for U.S. hog farmers."