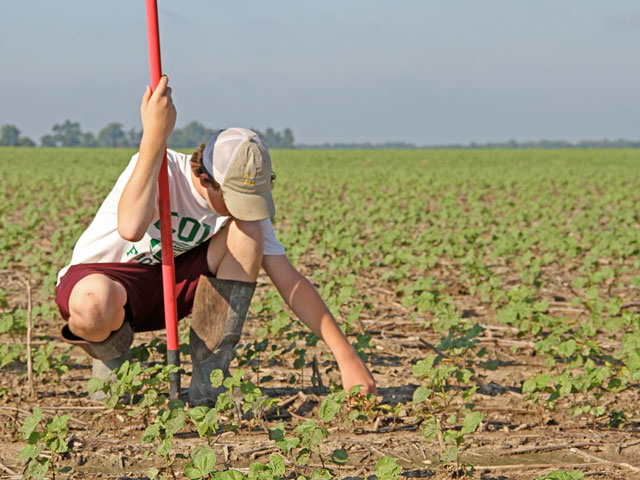 Editor's note: This is one of ten 2016 marketing outlooks, the AgWeb.com editors are providing to help you succeed and be profitable in the coming year. Please check back each Monday and Thursday for another outlook.
 
When the crop market outlook isn't too shiny, sometimes a farmer is forced to pick the best pig in the pen. Producers make planting decisions based on market signals, and one key signal is the price of competing crops. Yet, there is no clarion call for additional cotton, peanut or rice acres in 2016.

Cotton Rut
Cotton is stuck in the doldrums with a demand creep showing scant signs of improvement. As projections forecast a carryover of 3.1 million bales going into 2016, prices appear stuck at 60-plus cents. Cotton consumption rides in tandem with overall prosperity, but the limping U.S. and global economy is likely to continue. "Because of oversupply, I have a hard time seeing cotton prices getting out of the 60-cent range. That's not profitable and won't cut it for farmers," says John Robinson, Texas A&M University Extension cotton economist.
Robinson expects U.S. cotton acreage to remain close to 2015 levels. "Cotton should stay the same at about 9 million planted acres in 2016; there's nothing right now to swing them back. Low grain futures might pull back a few cotton acres, but probably not many."
Pared down, Robinson expects a 2016 similar to the dismal cotton year of 2015. "Farmers are going into next year with a bad taste in their mouths from low prices and tough growing conditions. They aren't thrilled and their bankers aren't thrilled either. Such sentiment will keep a lid on acreage."
An economic boom in key cotton consuming countries carries the likelihood of a snowflake in summer. China is rubbing against a hard economy and holds huge cotton reserves. However, import increases in Bangladesh, Indonesia and Vietnam have helped offset the drop from China. Turkey is also a big U.S. cotton consumer—the second-largest customer in the last five years, but the current anti-dumping investigation could affect Turkey's import status.
Soil moisture conditions, particularly in cotton-heavy Texas, are predicted to be better in 2016 than in previous years, but the El Nino effect may last into the spring of 2016, which could affect planting. "If planting conditions are favorable, we should see an increase in cotton acreage in some areas as compared to 2015," says Jody Campiche, vice president of Economics and Policy Analysis, National Cotton Council.
What does Campiche expect from acreage levels? "Right now, feed grain prices are generally low. Even sorghum's favorable basis has declined. This could lead to more cotton acreage in 2016." However, with a stagnant world market and record levels of cotton stocks, she anticipates similar price conditions in the 2016 crop year.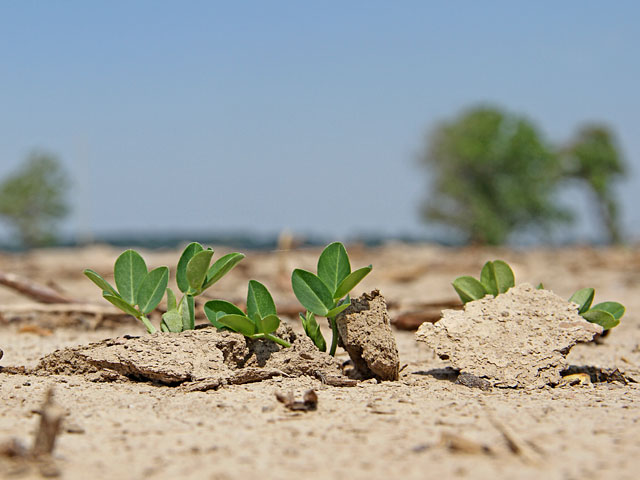 Peanut Plenty
Peanut supply estimates aren't solid yet, but point toward 3.1 million tons for 2015. If that number holds, it will result in a carryover into next season of roughly 1.4 million tons. That would place the U.S. peanut industry in an oversupply situation and press against already low prices.
The price on peanuts can't go much further down and still entice farmers to plant in 2016, says Tyron Spearman, executive secretary of the National Peanut Buying Points Association. "Prices have been running around $400 per farmer stock ton, but dropped to $380 per farmer stock ton. The price support is $355 and I don't think farmers will plant at $355. In 2015, farmers planted at around $400 per farmer stock ton and then you received $75 from the PLC program. That puts it at $475, and so if you can average 4,000-5,000 lbs., you can stay alive, but you won't be bringing in profit."
Exports play an increasingly big peanut role. "Our problem is Argentina and they've been successful in the European market by being priced lower than U.S. peanuts," describes Spearman. "They're at $1,000 per metric ton; we're at $1,100 and that's the best we can do. Right now, we just have to be ready and on time when Europe needs U.S. peanuts."
Brian Williams, agricultural economist, Mississippi State University, says peanut demand has been strong, but not robust enough to keep up with the huge 2015 crop. "I suspect prices will drop with the big supply. At a minimum, profitable crop options will play at least a small role in 2016 peanut planting decisions," he notes. "I think peanut acreage will have a slight drop in 2016 due to caps on total PLC payments and storage issues from the 2015 carryover."
Spearman believes 2016 acreage will drop from the 1.6 million acres of 2015, with the decline tempered by a lack of crop alternatives—cotton in the 60-cent range, corn below $4, or soybeans hovering above $8.50. If the alternatives remain unattractive, producers may fall back on peanuts again. "Getting close to planting time, peanut acreage will really play off the price performance of corn and cotton," Spearman says.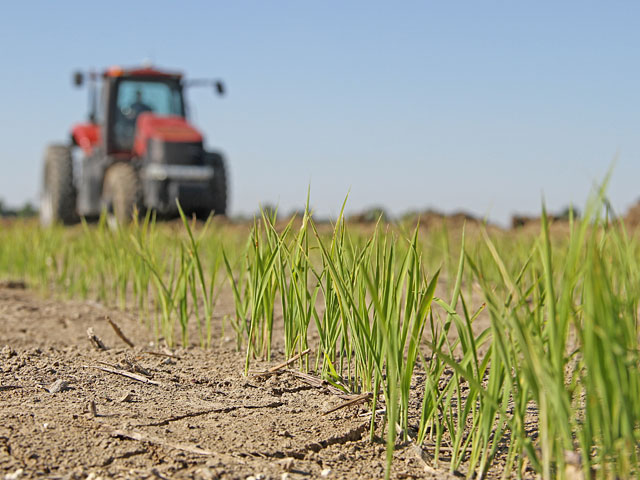 Rice Shift?
Based on the whims of 2015, rice acreage might appear headed down in 2016, but numbers may remain steady after commodity realization. A lot of rice is still held on-farm as producers wait for price improvements. Many operations equipped with adequate storage are holding rice at least into 2016. "If they can get close to $6 per bushel rice, they'll pull the trigger. However, reaching such a price is very unlikely," says Jarrod Hardke, University of Arkansas System Division of Agriculture rice Extension agronomist. "A lot of that will be dictated by production estimates in January 2016."
Rice growers won't run to $8.50 soybeans. Ballpark input costs come in at $350 per acre on soybeans and $700 per acre on rice. Soybeans are a safer bet, but rice's yield potential can bring a windfall. "Beans in the teens would be a different conversation," says Hardke.
As the No. 1 rice-producing state, Arkansas' yield is estimated at 164 bu. per acre, compared to 168 bu. per acre in 2014. Hardke believes the yield number will stay down and deliver a price bump considering the size of Arkansas' rice footprint—1.3 million acres. "Ultimately, I feel it'll be 155-160 bu. per acre. Move the yield from 164 to below 160 and you'll see a market impact."
Certainly, 2015 prices aren't getting farmers charged to plant rice in 2016. Yet, Louisiana State University AgCenter economist Kurt Guidry doesn't see a shift away from rice. "I think acreage will remain steady and might even come with a slight increase. We had 2.6 million U.S. rice acres in 2015 and I could see it getting to 2.8 million in 2016."
In Louisiana, most of the rice crop is in the southern part of the state where there's not much choice related to crop alternatives. "It's almost rice or nothing," Guidry says. "With a short crop, maybe prices will strengthen. There has to be more than a small change to get producers excited about planting rice next year."
On the export side of the table, Cuba's historical demand for U.S. rice and its proximity bode well for rice farmers, says Williams. "Also, the Trans-Pacific Partnership will remove trade barriers. Despite those international benefits on the horizon, they probably won't influence 2016 plantings."
Cuba's market would consume a significant percentage of U.S. rice. China is also on the sidelines, and its purchasing power would pull a deep scoop from the U.S. marketing bin. If all the international stars line up, rice acreage could break records in the near-future. However, such conjecture may be empty in regard to 2016 plantings.

Estimates
Estimates dictate the markets for cotton, peanuts and rice. The acreage and price needles will shift multiple times as the next year unfolds. Competing crops, economic temperature, international pressure and Mother Nature will hold sway in a sluggish market as watch-and-wait producers take it all in and prepare for 2016.