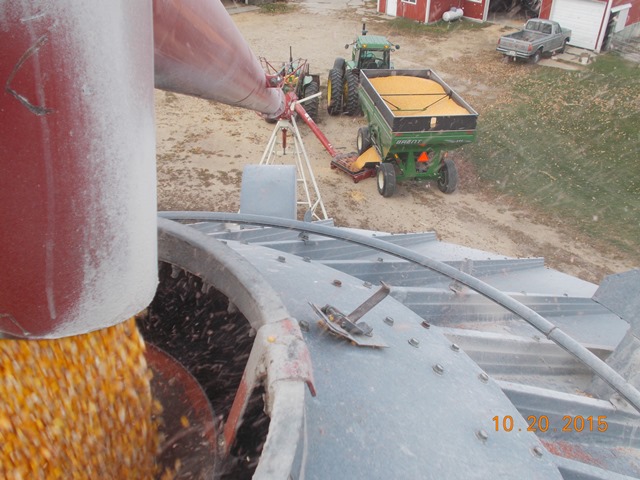 Anticipate prices in the upper $3 range for corn in the New Year, even with the possibility of a couple million additional acres.
Editor's note: This is one of 10 market outlooks the AgWeb editors are providing to help you succeed and be profitable in 2016. Please check back each Monday and Thursday for another outlook.
There's little question corn will maintain its position as king of U.S. row crops in 2016. Just don't expect its footprint or price point to change substantially from levels seen this year amid a massive supply of grain and low commodity prices.
Some factors suggest acreage might increase slightly in light of low soybean prices and basic in-field best practices.
"Land that was planted to soybeans could go back to corn simply because of agronomic practices," says Brian Grete, editor of Pro Farmer. He predicts corn plantings will range from steady to up to 2 million additional acres.
 
Acreage Holds Steady
Pat Westhoff, director of the Food and Agricultural Policy Research Institute (FAPRI) at the University of Missouri, agrees the corn-soybean relationship will factor into plantings.
"We do have a big shift in the relative prices of corn and soybeans [compared] to what we've seen the last couple of years," Westhoff says. "We would expect that to result in a little more acreage back to corn in 2016."
Although those sentiments aren't particularly bullish, other experts think plantings might move in the reverse direction.
"It will likely be a slightly smaller number of acres," predicts Matt Stockton, ag economist at the University of Nebraska, both in his state and nationally. "The crop size will then depend on conditions."
Nor does Gary Schnitkey, ag economist at the University of Illinois, anticipate much change.
"I would expect at this time about the same acreage and yields as in 2015," Schnitkey says. "I would expect 88 million acres of corn planted in the U.S with a yield in the high 160s or low 170s bu. per acre. In Illinois, I would expect 11.8 million acres with a yield in the low to mid-170s bu. per acre."
 
Three-Dollar Prices
Prices in the high $3-per-bushel range are likely for 2016, Schnitkey adds. Others echo his expectations.
"We don't see a lot of reason to expect much change in 2016/17 given what we know today," Westhoff agrees. Recall that USDA has projected a price midpoint of about $3.65 for the 2015/16 corn crop harvested this year, and that number is projected to be similar for 2016/17.
 
Demand Factors at Home and Abroad
Domestically, the biggest unknown that will impact prices is the demand for corn in feed, Schnitkey says. Globally, the biggest unknown is the economic outlook. If more economies enter a recession, demand for corn and soybeans could dip lower. Another wild card is Chinese demand for soybeans, he says, which will impact how many acres of corn and soybeans U.S. producers plant.    
Stockton agrees, and he adds another global factor to watch—ethanol policy in Brazil.
 
Geographic Trends Remain Balanced
One area that could see more corn planting in 2016 is the South, where drought has evaporated, Stockton says. In the Corn Belt, meanwhile, planting trends should remain more or less unchanged.
Schnitkey agrees.
"At this point, I would not expect much change," he says. "Prices are low, but they are low for all commodities. The comparative returns of crops have not changed much."