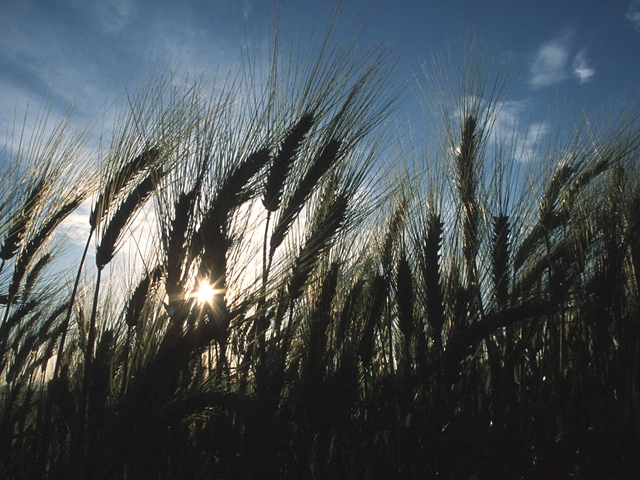 Editor's note: This is one of 10 marketing outlooks for 2016 that the AgWeb.com editors are providing to help you succeed and be profitable in the coming year. Please check back each Monday and Thursday for another outlook.
 
Analysts aren't cheerful about wheat's outlook for 2016, with a record world wheat crop hanging on the market like a wet blanket.
"In general, I'm awfully pessimistic," says Darrell Holaday of Country Hedging in Frankfort, Kan. "My optimistic view is I think we will put some sort of long-term bottom in wheat in 2016, but I think unfortunately it will be lower than people can probably bear or think we could possibly go."
Dragging on prices are two back-to-back record world wheat crops. USDA estimates the world produced 725.12 million metric tons in the 2014-2015 marketing year, with another 732.79 million metric tons figured for the 2015-2016 marketing year. World ending stocks, meanwhile, are seen ballooning to a record 227.3 million metric tons for the current crop year.
With enough wheat to go around, the U.S. faces a lot of competition on the export front, Holaday says.
Casting an even darker shadow over the U.S. wheat market is the continuing strength in the U.S. dollar, adds Dan O'Brien, Extension ag economist at Kansas State University.
"I think that we're in a tough situation currently," O'Brien says. "The dollar index is markedly higher and I think that has really affected our ability to export."
The dollar index currently is on track to beat the recent high of 100.39 registered in March, which would make the dollar the most expensive it's been in relation to other world currencies since August 2003. A strong U.S. dollar makes U.S. products more expensive on the export market.  
With the dual headwinds of record world wheat inventories and a strong U.S. dollar, USDA currently figures total U.S. wheat exports for the 2015-16 marketing year will fall to 800 million bushels – the smallest export total in over 40 years.
However, not all news is bad for wheat, says Steve Mercer, vice president of Communications at U.S. Wheat Associates in Arlington, Virginia. World demand has kept pace with world production and is also the highest on record.
Potential supply shocks around the globe could also create more demand for U.S. wheat, he adds. Crop production concerns in the Black Sea region, for instance, could send more export business to the U.S. in 2016. The market currently is keeping a close eye on the very dry growing conditions in Russia, Mercer notes.
"If you look at the supply shocks over the last 10 years, they've all had a Russian factor, whether it's drought, government intervention or some kind of hiccup in Russia," he says. "So when they sneeze, we all get a cold."    
U.S. farmers will also likely harvest fewer wheat acres in 2016, Holaday adds. Total wheat acreage in the U.S. could drop by 1 million, Holaday predicts, with most of the shrinkage coming out of hard red spring wheat and soft red winter wheat. Last year, the U.S. planted 54.6 million acres to wheat and harvested 47.1 million. USDA is scheduled to release its first acreage estimate on the current winter wheat crop in the January 2016 Crop Production report.
However, Holaday warns that the decent conditions the U.S. winter wheat crop currently is experiencing portend bigger yields next summer, which would only add to the bearish supply situation.
"I think there's a good chance we could be trendline or slightly above trendline yield in 2016, and that will really bog us down and get us to extremely low levels," says Holaday, predicting that the wheat market could see another 70 cents to 80 cents to the downside from current levels by September 2016.
O'Brien agrees that if the U.S. produces a healthy wheat crop next summer, and if there are no major weather issues with other world wheat exporters like Russia to disrupt supply, there's little hope for the market to produce any long-lasting or significant rallies.
"It's just a matter of if we have a weather-driven shortfall with major wheat producers around the world," O'Brien says. "Otherwise, it will take more of a steady [usage] pace for two or three years to work through our supply situation."