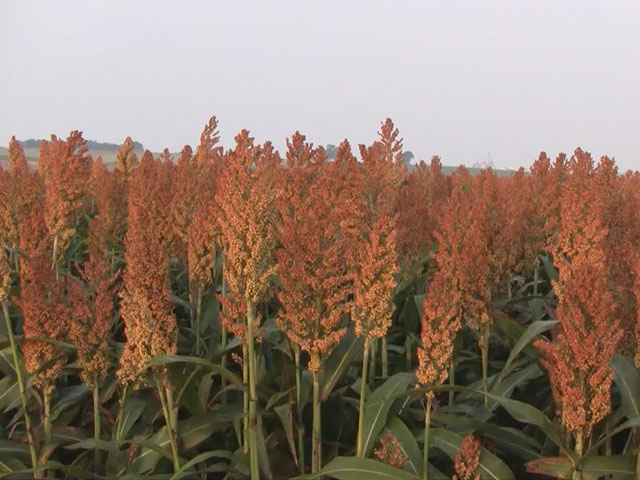 Editor's note: This is one of 10 marketing outlooks for 2016 that the AgWeb editors are providing to help you succeed and be profitable in the coming year. Please check back each Monday and Thursday for another outlook.
 
In the United States, corn and soybeans are kings. Even so, small grains such as sorghum, barley and oats cobble together a few million acres each year. It all comes down to opportunity. Will growing these crops be profitable in 2016?

Place Your Bets on Sorghum
Sorghum may have the best chance, according to USDA data and industry experts.
USDA is projecting lower exports for 2016, but also a sharp uptick in planted acres, from 7.1 million in 2015 to 8.7 million in 2016. China has emerged as a leading importer of sorghum, and USDA expects the country's demands to increase by about 2% each year for the next decade.
Sorghum has also proven itself as a versatile rotational option throughout wide portions of the Southwest and Midwest.
"Producers like sorghum, and if there is a market, I think most will continue to produce," says Carrie Knott, University of Kentucky grain crops Extension agronomist.
The bad news? Sorghum prices are currently at a yearly low, lowering the incentive to plant big acres for 2016.
"Currently, grain sorghum price is slightly less than corn, as opposed to being about a $1 per bu. premium to corn at this time last year," says Jason Kelley, University of Arkansas Extension agronomist.
A tiny pest could cause big ripples in 2016 sorghum acres, Kelley adds.
"The sugarcane aphid caused significant problems in 2015 and will likely be a problem again in 2016," he says. "Recently, EPA canceled registrations for Transform insecticide, so we currently only have one insecticide for control of the aphid. The added expense in controlling the aphid and lower grain prices are weighing on acreage for 2016."

Look to Local Markets for Oats and Barley
As for oats and barley, these crops have been slowly slipping away from being true commodity crops, according to University of Minnesota Extension agronomist Jochum Wiersma.
"Much of these crops are now sold on a contract basis, and I'm not expecting aggressive contracts next year," he says. "My gut feeling is there's not going to be much movement."
USDA expectations are in line with that assumption, predicting flat acres for both barley (3.6 million acres) and oats (3.1 million acres) for 2016.
If you're really itching to grow barley in 2016, your best bet may be to pull a page from Jeremy Weaver's playbook. The 2014 Tomorrow's Top Producer Horizon award winner began selling his barley to nearby Indiana home brewers and breweries. Craft beer production continues to skyrocket – according to the Brewers Association, the number of breweries in America has more than doubled since 2011.