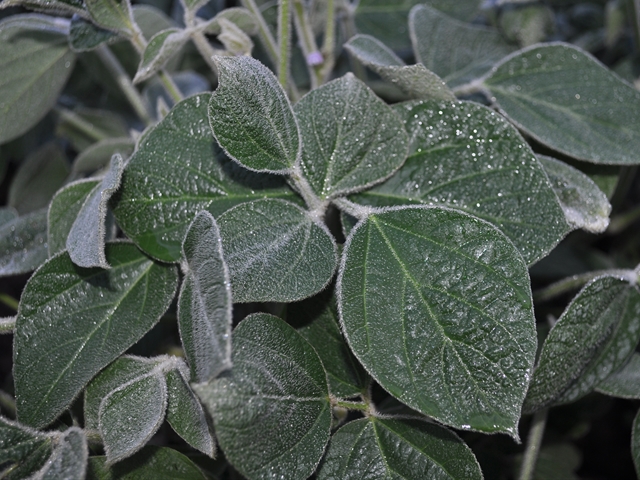 The U.S. soybean market in 2017 will continue to feel the effects of China's insatiable appetite, according to analysts and ag economists. But it could face headwinds from a stronger U.S. dollar and a larger South American crop.
"China's robust buying pace continues to be on target for the growth rate we've seen developing in recent years, suggesting final demand just above 102 MMT, up about 1.5 MMT from USDA's current estimate," says Arlan Suderman, chief commodities economist at Intl FCStone.
About half of U.S. soybean exports go to China, which is roughly one-third of the U.S. soybean crop, according to estimates by ag economists.
USDA's current 2016/17 export forecast for soybeans is 55.8 MT (2.05 billion bushels), an increase of 5.9% from 2015/16.
The increase in demand for soybeans in China and elsewhere is driven partly by the expansion of hog and poultry operations that use soymeal for feed, according to analysts.
"Expansion in the poultry and pork industries should be good for soybean demand – both domestically and globally," Suderman says. Poultry is the largest consumer of soymeal protein, and per-capita poultry consumption is increasing globally, he adds.
Other important factors underpinning greater demand for U.S. soybeans is the continued growth of China's economy and the increasing amount of soybean meal fed to pigs as China's hog industry modernizes, according to Chad Hart, ag economist at Iowa State University.
Soybean demand is increasing in the U.S. as well, notes Suderman.
"NOPA (National Oilseed Processors Association) crush for soybeans posted its third-largest month on record in October in a year when export demand is largely expected to be steady with the previous year," he says.
With increasing demand, global soybean production is set to go up 22.9 MMT to a record 336.1 MMT for 2016/17, according to USDA. 
 Among critical factors for 2017, other than demand, are U.S.-China trade relations and the strong U.S. dollar, analysts say.
"All things considered, I will be closely monitoring developments in our incoming President's administration and whether or not naming China as a currency manipulator as outlined in his first 100-day plan will impact China's attitude when it comes to trade," says Angie Setzer, vice president of grain, Citizens Elevator, in Charlotte, Mich.
Meanwhile, a strong U.S. dollar, has hit nearly 14-year highs, weakening the Real of Brazil – the U.S. top competitor – along with Argentina's peso. That has made their exports cheaper.
As of Nov. 16, the dollar index climbed to its highest levels since April 2003.
"The greatest challenge for the ag commodities overall is the strength of the dollar," Suderman says."That's not a significant problem for (U.S.) soybeans right now, because there are few alternatives."
But that will change early in 2017 because in early February, with an early harvest for Brazil's crop, and a weaker real, demand will shift to South America and stay there until September if yields are normal, he says.
There are also uncertainties about China's demand for 2017, according to USDA.
"The size of China's 2016 domestic soybean harvest, as well as the timing and rate at which the government auctions off its reserve stocks, will influence the country's 2016/17 import demand," explains Mark Ash, of USDA's Economic Research Service.
Incentives to further expand 2017 soybean production in China will likely be affected by the rate at which the government auctions off reserve corn stocks, Ash notes.
With the largest soybean crop in U.S. history harvested, and record  soybean plantings expected in the U.S. and South America, soybean futures are already posting lower for the 2017 crop, according to Hart.
And more soybean acreage could drive prices down, Ash cautions.
"Any indications that U.S. farmers will increase 2017 soybean acreage more than expected will also apply downward pressure on prices," he says.
The editors at AgWeb.com are taking a look at experts' projections for a variety of commodities in 2017 to help you succeed and be profitable in the coming year. Tune in periodically over the next six weeks as we add outlooks for corn, wheat, cotton, cattle, machinery and more. Read all the outlook pieces here.