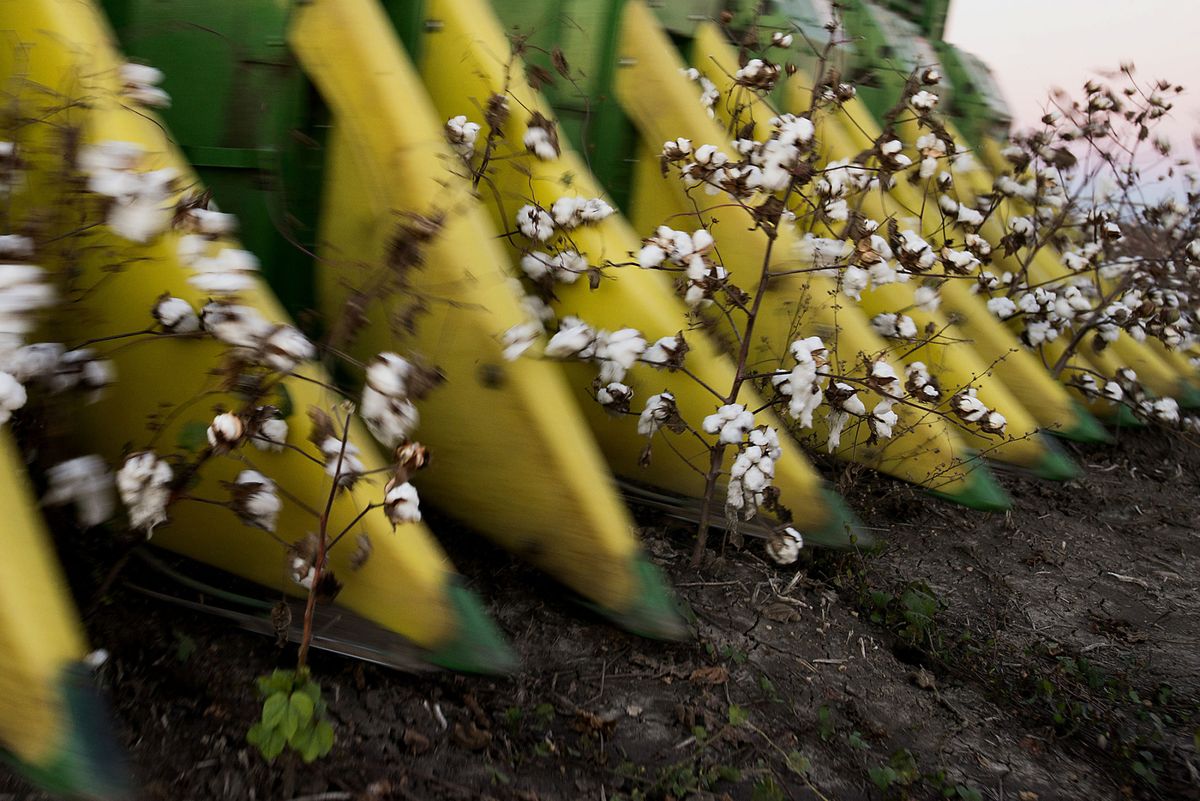 Hurricane Matthew not only has a large death toll in both human lives and animal lives, it also caused millions of dollars in damage to agriculture. In some places, cotton crops were destroyed.
Prices have seen a hike, but it can't all be blamed on the hurricane. Northwestern Texas grows a lot of cotton, but the area had a tough year, experiencing hail storms midseason. John Payne on Daniels Trading said this was the reason for speculative buying.
To propel prices, he said, the commercial side will need to come in and buy. As far as the spread, December 2016 is going over December 2017, a bullish sign.
Payne said he sees a lot of producers switching over their wheat ground from 2006 and 2007 to plant cotton because wheat prices aren't making any money in either south or mid Texas.
"I would look for a big jump in acres next year, maybe look for a little price pressure in those deferred contracts," said Payne. "I think we see a little bit of a vacuum on the price. I think cotton is supported longer-term, but sort term, I feel 70 cents is a pretty fair value."

Watch Payne on AgDay above.
AgDay-Agribusiness-10/19/16