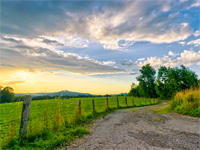 Once you've had the crucial conversations about who will be involved in the future of your operation, it's time to get technical. How will you actually transfer the operation's assets?
"Farming is a very capital intensive business," says Paul Neiffer, partner at CliftonLarsonAllen and author of The Farm CPA blog. He says the incoming generation rarely has the funding to purchase their own machinery, land, etc., so typically the current farmer's transfer their ownership in some way.
Neiffer suggests visiting with your team of professionals about the following options, or some combination of them.
Annual gifts:
"Making annual gifts, especially of the land entity, is often overlooked," he says. "Via annual exclusion gifts, it is fairly easy to gift at least $400,000 of value each year with no gift tax consequence and still retain all of the lifetime exemption amount ($5.34 million for 2014)." 
The only downside, Neiffer says, is it hasn't allowed the next generation to get some skin in the game. "I see too many cases where the whole thing is just gifted," he says. This can cause equal-versus-fair issues, especially if there are on-farm and off-farm children.
Installment sales:
"To provide retirement income for the current owner, installment sales are a powerful tool," Neiffer says. "The sale price is often at a reduced level—creating a part gift and part capital gains situation."
An alternative is an installment sale that allows the farmer to have the gain taxed at lower capital gains rates, he says. Plus, the buyer gets a full step up in depreciable basis of the assets purchased, and it freezes the value of the estate at the sale price. 
Trusts:
"If your goal is to retain the farm in the family for multiple generations, a trust is a good option," Neiffer says. "A trust lets you freeze the estate value at the time of the first spouse's death and not have any of the remaining growth get taxed in the second spouse's estate."
For any of these options to be successful, Neiffer says you must plan ahead. "Usually these options are planned for and structured over a 10-, 15- or 20-year period," he says. "If anyone says this can be done in three months, they are kidding themselves. It takes time."
Additionally, he reminds that farm families must have open and honest discussions about the future of the farm and who will be involved, before you start involving trusts or gifting. "The emotional side is more important than the technical or tax side," he says.
Neiffer will be speaking at two Farm Journal Legacy Project Workshops in Terre Haute, Ind., and Paducah, Ky., next week. More details and registration information is below.
Jumpstart Your Succession Plan
UPCOMING EVENTS
At these events, you will receive hands-on training from multiple speakers who are experts in succession planning, tax and legal issues.Learn more. 
July 6 in Loveland, Colo.
July 7 in Lexington, Neb.
July 9 in Watertown, S.D.
July 10 in Clear Lake, Iowa
July 22 in Paducah, KY
Nov. 17-18: Legacy Conference in Indianapolis, IN
Dec. 8 in Dallas, Texas
Dec. 9 in Little Rock, Ark. 
See the full 2015 lineup of events.