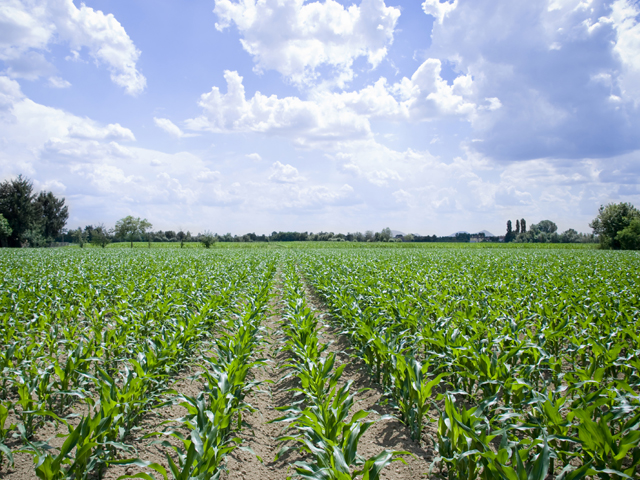 Only two days remain for landowners to decide how to handle yields and base acres in the new farm commodity programs.
For the base acre decision, landowners have two alternatives for the total base acres on each FSA farm:  
Current allocation of base acres on the farm. These acres were sent to landowners and producers in a letter received in August 2014.
Reallocated base acres. Total base acres are reallocated based on plantings from 2009 through 2012. Actual plantings were described in a letter received in August 2014. Total base acres under reallocation will equal base acres if current base acres are retained.
"This is a one-time choice – between retaining old set of base acres (could be 20 years or older) or a new mix of crop bases with no increase or decrease in total base acres," says Farm CPA Paul Neiffer, an accountant with CliftonLarsonAllen. "It is not mandatory, but it is a voluntary option. If you fail to make this decision, it automatically defaults to the current base allocations."
So, why should farmers choose to reallocate? Neiffer provides these three reasons:
If you expect total payments will increase based on reallocation
To simplify base acres for future farm bills
To diversify to multiple crop bases
"You could diversify your risk by reallocating away from having your acres in only one crop," Neiffer says.
For example, if your base acres were originally 100% wheat, you could reallocate them to include wheat, corn and soybeans. Then you could qualify for payments for all three crops, instead of just wheat.
Depending on the crop, it's been a decade or more since farmers were able to update yields and reallocate base acres, and many farmers' crop mix has changed dramatically. "Guys are way out of whack with what they grow," says Jamie Wasemiller of the Chicago-based Gulke Group.
Wasemillar says one frustrating piece is farmers can't increase base acres, only reallocate.
"So, essentially what you do is you can get more of those base acres to pay on a corn price or a soybean price, as opposed to edible beans or wheat whatever it might be," he says. "So it's a truer safety net for your farm."
Luckily, no calculations are needed for this decision, says Gary Schnitkey, University of Illinois ag economist. "The only difference is what crops they are in," he says. "Our advice is to choose the one with the most corn acres." This is because corn is expected to pay out more in 2015 to 2018, just as it has in the past.
Even if you're not going to update your yields, Schnitkey says, you can still reallocate your base acres.
With the deadline so close, Schnitkey says you should make an appointment with FSA immediately.
Neiffer and Wasemiller presented during a Farm Bill Decisions webinar presented by Farm Journal Media on Feb. 24. The next webinar is March 10 at 11 a.m. Central. More details and the registration link will be available on AgWeb's Farm Bill Decisions page, closer to the event.
How has the process been for you? What questions remain unanswered as these deadlines approach? Let us know on the AgWeb discussion boards.