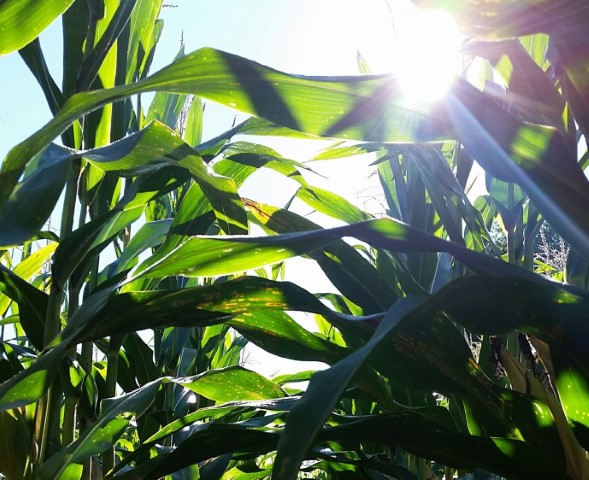 While the USDA's Prospective Plantings report came and went, farmers are already preparing for what the June 30 acreage report will contain.
In the March 31 report, the USDA estimated corn at 90 million acres, soybeans seeing a record high 89.5 million acres, and wheat seeing the lowest total planted area at 46.1 million acres.
The 4 million acre decrease in corn compared to 2016 could be the start of a bullish story when summer comes.
DuWayne Bosse of Bolt Marketing believes if corn acres fall by the next report and a weather scare is added into the mix, "anything could happen."
He told U.S. Farm Report host Tyne Morgan the funds are short in the corn market, which is odd for this time of year. If there's 120,000 to 140,000 contracts to get out of shorts before they get long, a very explosive powder keg could be on the horizon.
"You could have a heck of a rally, especially if you start talking a lower yield," said Bosse. "We're getting way too complacent with these big yields. We assume it every single year, and it's starting to really bother me."
Chip Nellinger, risk management consultant and futures market specialist at Blue Reef Agri-Marketing, agrees with Bosse, saying farmers shouldn't bank on another record-shattering yield.
"There's always one year that you break the cycle," said Nellinger. "By the June 30th report, if there's any hint of problems with hot, dry weather shaping up or any issues with production, with lower acres, that could be very explosive."
To get to the potentially bullish summer, farmers need to get in the field to plant. Wet weather has been plaguing the Midwest. Bosse believes the market could show the delay in planting by the end of this week.
"We can get it all planted and very fast, but it could be a quick rally as much as next week," he said.
Watch Nellinger and Bosse discuss the colossal cotton acreage increase and if demand can hold up on U.S. Farm Report above.