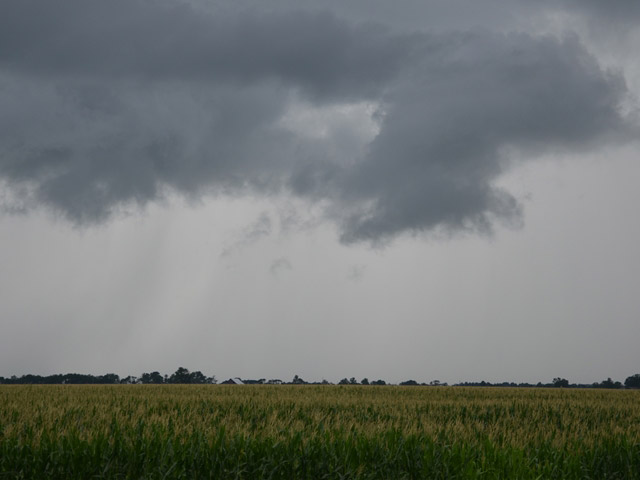 Purdue University researcher Linda Prokopy may have her doctorate in environmental planning, but she thinks her fellow scientists need to do a better job talking with farmers about climate issues and agricultural practices that may be helpful.
Why does this matter? Because there are some serious gaps between the two groups. According to a study of people in agriculture (producers, agronomists, consultants and others) by Prokopy and co-author Lois Wright Morton at Iowa State University, more than 90 percent of scientists believe that climate change is happening, compared to 66 percent of corn producers.
That's a problem, Prokopy says, because it suggests that even agricultural scientists are not working as effectively with the farming community on climate and weather issues that could affect their crop production in the short and long term.
"I think the burden is on scientists to communicate their science in a way that resonates with what farmers and their advisors believe about the world," Prokopy told AgriTalk host Mike Adams on the show Nov. 20.
Here's what she suggests:
Stop using the phrase "climate change." "The conversation does not even need to be about climate change," she suggested. "It can be about adapting to increased climate variability, which I think all farmers are seeing on a daily basis."
Stop saying that farmers are responsible for the situation. "Agriculture certainly generates greenhouses gases, but so do many, many other industries that we might not benefit from as much as agriculture," Prokopy said. "This pointing fingers is not helpful."
When sharing new ideas with farmers, go beyond the climate-friendly argument to highlight the benefits for soil health, water quality, and the farmers' bottom line. "Think about what other benefits those practices have, so it's not just 'hey, use this practice—it's great—it will help you adapt to something you don't even believe in,'" Prokopy said.
She's similarly practical on the issue of international action and cooperation—or not—on climate issues. "Regardless of what policies other countries do or do not implement, it is worth agriculture's and the U.S.'s time to adapt."
How can farmers and scientists work together on climate shifts that may affect agricultural production?  Share your thoughts on the AgWeb discussion boards.