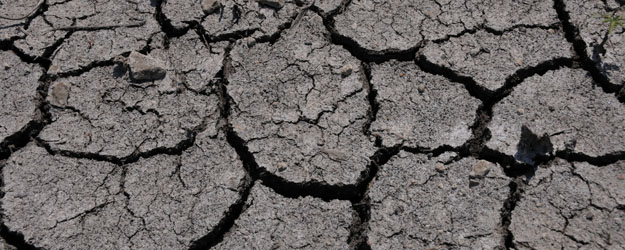 This fall is a prime time to get your production game plan underway for next year.
Agronomic experts hope farmers tap into that same confident optimism as they plan for next year. The following recommendations are ideas for your consideration as you create your production game plan for 2013.
Evaluate soil fertility.
Farmers who fertilized their fields to achieve 200-bushel per acre corn yields but harvested only 50 bushels per acre are likely to have large amounts of nutrients still sitting in their fields--if those fields are still dry.
"Be aware that soil sampling in dry conditions can lead to erroneous results, so delay the process until soil moisture is renewed or perhaps until next year," says Bob Nielsen, Purdue University Extension corn specialist.
Taking several soil samples at varying depths in each field can minimize that problem, according to Darren Hefty, who co-owns Hefty Seed Company, Baltic, S.D., with his brother, Brian.
"Take four samples from 0-6 inches, 6-12 inches, 12-18 inches and the fourth at 18-24," Hefty recommends. "Deep samples don't have as much nutrient variability in them as shallow ones," he adds.
Yield data from this year can also help you determine fields or parts of fields that will need additional nutrients for the 2013 corn crop, says Justin Welch, DuPont Pioneer agronomist for Illinois and Indiana. He notes that yield data from this season will also be invaluable for farmers who want to establish management zones.
"This is the most important year for yield data in the past 10 to 15 years, because it will show us soil ranges like we've never seen before. That will be useful for operations using variable rate nitrogen and seeding practices," Welch explains.
Mike Kavanaugh, AgriGold agronomy manager, says he saw definite production benefits in corn that was spoon-fed nitrogen this year, and he recommends growers adopt that practice.
"Where we used starter fertilizer, front loaded nitrogen, side dressed ammonia or stabilized urea, corn seemed to weather the drought better," he recalls. Root restriction was common throughout the whole Corn Belt this year; due to compaction of many kinds, ammonia injury, hot dry soils, or even Corn Rootworm. Corn plants that have nutrients within reach always have a better chance of getting through extreme environments."
In those fields where carryover fertility levels are high going into 2013, Hefty recommends that farmers consider planting corn on corn and soybeans on soybeans.
In addition, Hefty says that practice can help farmers avoid herbicide carryover problems.
"I know that certain chemical labels will say four, six or 9 months for a rotational restriction, but in a drought year all that goes out the window," he contends, explaining that herbicides stay in soils longer when drought occurs. "Use common sense. Talk to a couple of good agronomists, and don't take chances with herbicide carryover," he adds.
Evaluate fall tillage.
Terry Basol, Iowa State University Extension field agronomist, recommends that farmers use a light touch if they opt to use tillage this fall, in order to preserve moisture and reduce soil erosion.
"If tillage will be conducted, protect the hill tops and leave at least 50% residue or more on the high sloped areas of the field," he advises.
The Hefty brothers recommend that farmers in the upper Midwest do fall tillage to address hard soils and potentially make a second pass as well to break up clumps of soil. Like Basol, the brothers caution against using aggressive tillage practices as that can contribute to moisture loss.
On the other hand, AgriGold's Kavanaugh says he believes fall tillage may be useful in corn fields that haven't been ripped in a couple of years.
"We didn't get much freezing and thawing last winter, and a lot of these soils have gotten tight, even through this dry period. When they're dry you can get more shatter and do some good with fall tillage that's not necessarily so with spring tillage," he says. "To raise high, consistent yields, compaction layers must be eliminated."
Plant a cover crop.
While it is almost late fall, you may still have time to plant a cover crop. A cover crop blend can help reduce erosion, fix nitrogen for next year and reduce compaction, according to Ken Ferrie, Farm Journal field agronomist. Order your cover crop seed now, though, as tight supplies may be the norm this year as farmers across the country are looking to boost cover crop acres.
---