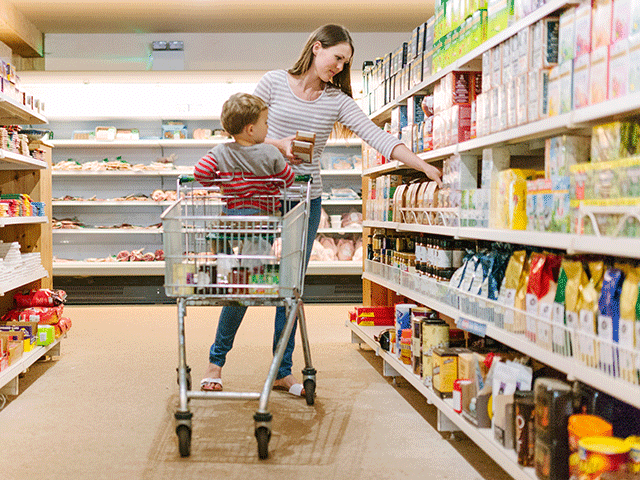 Americans' confidence in the food system has eroded over generations, and building it back will similarly take ongoing investment by all stakeholders, according to two food marketing experts at Kansas City-based marketing agency Sullivan Higdon & Sink, whose clients include food companies and agribusinesses.
"It's more of a generational challenge. It didn't happen overnight, and it won't be corrected overnight. Trust has receded for years," says Erika Chance, the agency's research and insights director, in a recent National Agri-Marketing Association webinar. "We need to think about building trust in the long term."
There's no easy path to short-circuiting consumer mistrust in the food system. Instead, the process of rebuilding confidence in the U.S. food supply will take years of focused, persistent effort to shape how people think about and understand every aspect of food production using four key marketing principles.
Forward Momentum. Rather than seeking out a silver bullet, SHS recommends that companies and organizations look for opportunities to build trust story by story. They describe the approach with the acronym PACT: Purpose, Authenticity, Consistency and Transparency. Brands and organizations that embrace those four principles can win over consumers and appeal to their desire to know where their food comes from.
Co-CEO Ali Mahaffy points to four of the agency's clients that have incorporated these principles into their consumer-facing communications.
Purpose: Rumba Meats. The company, which specializes in variety meats used in traditional Hispanic communities, emphasizes the role its food plays in bringing people together - that is its purpose. They build trust by sharing this ideal with influencers and like-minded bloggers.  
Authenticity: Hemme Brothers Farmstead Creamery. This brand is built around four Missouri brothers who are multi-generation livestock producers and cheese-makers. Their website includes profiles of each brother, contributing to the authenticity of their marketing. "People love those stories of where their food comes from," Mahaffy says. 
Consistency: Shatto Milk Company. The joy of dairy is infused consistently across this brand, whose marketing messages include phrases such as, "Pure, honest milk. No bull." The fact that the brand grew from a local family farm that loves to produce quality dairy products translated into a "cult-like following consumers have come to love and trust," she says. 
Transparency: One of the agency's beef-processing clients needed to provide its customers with transparency into the path beef took from ranch to fork. Together, they developed a virtual-reality program to give customers a from-the-ranch view, supporting greater confidence in the company's beef production practices.
New Opportunities. Each week brings new opportunities to help consumers better connect with how food is produced today. The recent scare surrounding romaine lettuce is no exception. Even negative news can create a path for food system stakeholders to share how they safely produce food for consumers.
"Those organizations that are impacted when that trust is lost should also be the ones committed to building back that trust," Mahaffy says. "In romaine lettuce, [for example, it's] not only retailers and restaurants but also producers, growers, processors and other closely allied industries such as trucking industry and equipment manufacturers. We believe all can play a role, whether consumer-facing or in a more supportive role."
By taking the PACT approach, food companies and agribusiness can develop communications that resonate with their consumers, while building trust in today's food system.