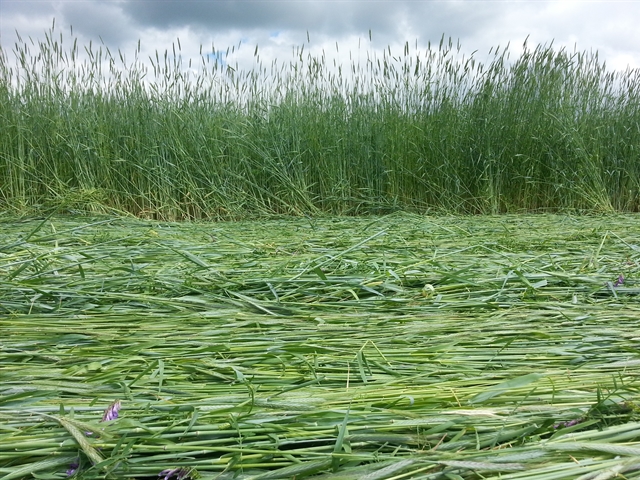 Do you deploy cover crops on your farm? There are several reasons to include cover crops, but what you plant depends on your desired outcome. Here are four things to consider if you're thinking about adding cover crops to your rotation.
1. Check Your Soil
"First, you need to understand your soil," Steven Hines, extension educator with the University of Idaho, told attendees at the Western Alfalfa and Forage Symposium in Reno, Nev. "Then, you will better understand how cover crops fit your operation."
What's the texture of your soil? Do you have compaction layers to consider? What is your organic matter? These soil factors impact the type of cover crop you choose.  For example Daikon Radishes (commonly known as "soilbusting radishes") can be great tools for reducing compaction.
2. Establish a Goal
Hines says farmers must consider their goal when deciding what to plant as a cover crop.
"It's cheaper to hold down soil than it is to use a cover crop to convert to no-till," he says. Both goals involve cover crops, but each will lead to a different outcome.
3. Manage Cover Crops Well
Producers shouldn't look at cover crops as an easy-out or a "plant and walk away" scenario according to Hines. Cover crops that perform well are managed well.
4. Figure Out a Program That Works For You
Hines says there's no one-size-fits-all cover crop program. Put pencil to paper and figure out what makes the most financials sense for your operation. What will the seed cost? Will you need to add equipment like a no-till drill? Will the crop be fertilized? What are your irrigation costs?
Hines says for the most part, farmers in his area are willing to consider cover crops if they cost less than $40/ acre.