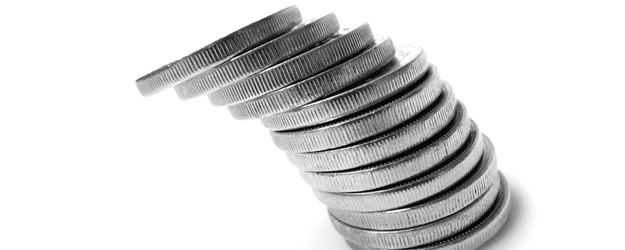 A huge crop in 2013 could pummel corn prices, says Jerry Gulke, president of the Gulke Group. He provides an outlook for this growing season.
 
It wasn't that long ago that corn prices were around $3. Even though current corn prices are near $7.50, Jerry Gulke, president of the Gulke Group, believes prices will be closer to $3 for this production year, and maybe the next several years.

Gulke, who spoke at the Top Producer Seminar this week, is predicting that if the national corn yield average reaches 160 bu./acre in 2013, prices could fall to $3.40. That is, if a new demand source isn't created.

Due to a short crop in 2012, overall demand for U.S. crops was reduced. "Our exports are terrible. We have cut demand for exports in half, and we still may have tight stocks."

Currently projections are showing corn acres for the U.S. to come in at 99.3 million for this year. Soybean acres are projected at 78.8 million acres. This will be the largest acreage for both crops in history.

Yet, what happens if the current drought lasts through this year? Gulke says the kicker in the price equation will be production levels. "We don't know the crop size at this point, but what we do know is the demand side, and it is significantly less."

Gulke believes that if the drought does continue and the national corn yield average is 125 bu./acre, which is just a little less than last year, prices will reach $7.30. He says with the current demand picture, even 125 bu./acre can meet all needs. "We could get by with last year's yield, which is scary."

If the national corn yield comes in around 152 bu./acre, Gulke believes prices will hover around $4.25.

Gulke says the high prices of 2012 lit a fire under other countries that can grow corn, and now U.S. corn has a lot more competition. "When you are running out of something, the price goes up and incentives the market to provide more. What we've done is entice the rest of the world to grow corn."

And, some other countries can sell grain for less than the U.S. "It's not the lowest cost producer that gets the business, it's the lowest cost seller," Gulke says.

Yet, Gulke reminds a large crop and low prices aren't a bad problem. "Even if you grow 180 bu. corn and sell it for $4, that's still $720 an acre."
He provides his weekly market analysis:
See full coverage of the 2013 Top Producer Seminar.
....................................
 
Thank you to the 2013 Top Producer Seminar sponsors and co-sponsors:
Agrigold, Agrotain, Asgrow/Dekalb, Apache Sprayers, BASF, Bayer, Cargill, Challenger, Dow, ESN, Firestone, DuPont Pioneer, RCIS, SFP, Syngenta, Top Third Ag Marketing, Advance Trading, Integris, Michelin, Novozymes, Kennedy & Coe, Illinois Soybean Association, Water Street Solutions