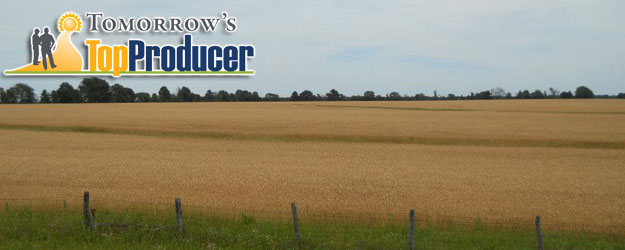 The landlord-tenant relationship is vital. And, like any relationship, you must invest time and effort to keep this relationship strong and beneficial for all involved.
Farmers who are honest and good stewards of land are who landowners want to rent to, says Mark Gannon, owner of Gannon Real Estate & Consulting in Ames, Iowa.
"Tenants have a great responsibility and the land will treat you well if you take care of it," he says. "The world needs good farm operators and there will be a big need in the future."
Gannon, who spoke at the Tomorrow's Top Producer conference on Jan. 28 in Chicago, Ill., says the best tenants share several key characteristics. Here are his tips for strengthening your landlord relationship.
Be Professional
Treat your landlord relationship as an important business relationship. Gannon says your dress and physical appearance are major components to your professionalism. Also, make sure all of your correspondence, written and verbal, are respectful and proper.
Gannon says this is important too, even if a lease agreement is between family members. "Don't abuse your family relations," he says.
Prove Your are a Good Producer
It's one thing to say you take care of the land; it's another to actually prove it. "You need to verify to the owner that you are a good operator," he says.

Gannon's advice is to share yield results, fertilizer applications, chemical records and crop insurance data with your landlord. Learn what environmental aspects they are most worried about and show how you are addressing the matter.

Provide Key Farmland Information
In addition to the documents that show your stewardship, Gannon says you should also document and share other key records. He says owners should have access to yield monitor reports, scale tickets, soil test results, drainage records and any government program information. "The technology is there to do it – easily," he says.
Send Out a Newsletter
"You want to create long-term relationships," Gannon says. To do this, you need to have a good communication plan. Gannon suggests providing a regular newsletter to all of your landlords. This could be physical or via email. Gannon says you should include information on land values, local farm and town issues, along with any pertinent state and regional topics.
For more information on the Top Producer Seminar or Tomorrow's Top Producer events, visit www.TopProducerSeminar.com.
....................................

Thank you to the 2014 Tomorrow's Top Producer sponsors:
Bayer CropScience, Case IH, John Deere, Koch Agronomic Services, SFP
 
---