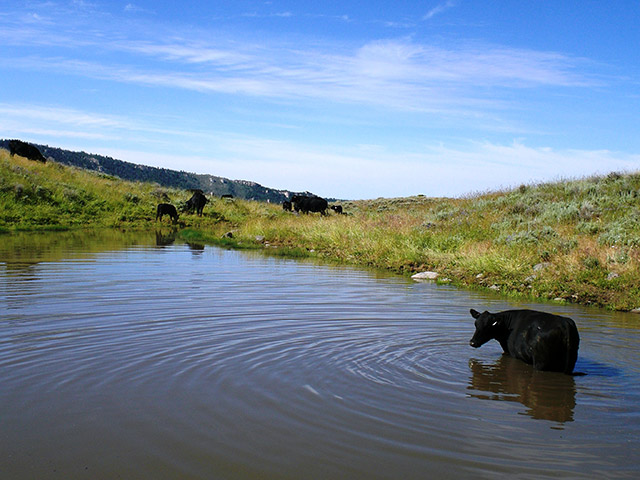 The National Corn Growers Association (NCGA) sent a notice to its members Aug. 1 urging all farmers to contact EPA Administrator Gina McCarthy to request for a revision of the proposed Waters of the U.S. rulemaking.
As proposed, NCGA says the rule would significantly expand the jurisdiction of the Clean Water Act and "muddy the waters" about what is and what is not subject to federal regulation. The commodity group says its concerns fall into four main areas: 
1. Farmers will face tremendous uncertainty because of the way the rule defines what is a tributary and what is an adjacent water subject to the Clean Water Act.
2. The proposed rule represents a significant expansion of federal Clean Water Act jurisdiction relative to anything that has ever been covered in a previous rulemaking and contradicts two U.S. Supreme Court decisions.
3. The vast numbers of ditches that would be subject to federal jurisdiction.
4. Farmers will be required to obtain NPDES permits or face the threat of citizen action suits challenging the use of fertilizers and pesticides on or near drainage features that are made jurisdictional.
Meantime, several members of Congress, including U.S. Senator Thad Cochran (R-Miss.), have raised what they call "red flags" about the impact the rulemaking could have on agriculture and rural communities.
"The waters of the United States proposal and the agriculture interpretive rule are a source of uncertainty, anxiety and distrust for people in rural areas," he says. "This is particularly true for states like Mississippi, whose economies are built on agriculture production and where landowners want the peace of mind that what they are doing is not subject to ever more regulations."
EPA administrator Gina McCarthy wrote an op-ed earlier this year addressing potential concerns. She concludes:
"Some may think that this rule will broaden the reach of EPA regulations - but that's simply not the case. Our proposed rule will not add to or expand the scope of waters historically protected under the Clean Water Act. In the end - the increased clarity will save us time, keep money in our pockets, cut red tape, give certainty to business, and help fulfill the Clean Water Act's original promise: to make America's waters fishable and swimmable for all."
The public comment period for these proposed changes ends October 20, 2014.