Transitioning a farm is not easy. But, the hard work is vitally important. Here's how to get past common hurdles.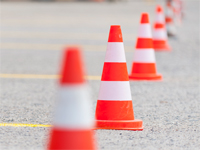 History shows transitioning a family business is difficult. In fact, families fail to keep their fam­i­lies and fortunes together for three or more generations 90% of the time.
While these seem like unbeatable odds, with good planning and preparation, farmers can become part of the coveted 10% who stick together, says Alan Richardson, a business adviser with Transition Point Business Advisors  in West Des Moines, Iowa.  
The first step is to overcome the common succession planning hurdles. Richardson says these are:
No vision of what is desired
Lack of communication
Not knowing what to do
Lack of responsibility
Some people are selfish

While these can be major barriers, Richardson says they are no excuse to not have a plan in place. "The 10% who continue past three generations focus on both family and business aspects," he says. On the business front, the successful ones prepare the next generation to effectively run the company. Additionally, the families prepare their heirs for the inheritance they will receive.
"It is important to work in the business, as well as on the business," he says.
Richardson visits with Pam Fretwell on Straight from the Heartland:
Farmers also need to understand the difference between succession planning and estate planning, Richardson explains. "A succession plan is what you want to have happen for both the ownership and management of your operation," he says. "An estate plan is what you put in place for when you die and explains what you want to have happen to your stuff."
Once this work is done, everything must be in writing, Richardson says. "If you don't have a written plan, you don't have a plan," he says. 
Jumpstart Your Succession Plan
Richardson will be leading a Farm Journal Legacy Project Workshop on March 6 at the Walker Hall Events Center in Paducah, Ky. He will explain how to construct a succession plan, have critical conversations with stakeholders and assemble a helpful team of advisors.
CPA Paul Neiffer, with CliftonLarsonAllen, will explain the advantages and disadvantages of various entity structures and how to transfer assets and ownership. Attorney Ron Jackson, with Jackson and Page, headquartered in Paducah, will cover the legal aspects of succession planning.
Can't make it to Paducah? Join us in Indiana. (See the full lineup of Legacy Project events for 2015.)
Holiday Inn Terre Haute
3300 U.S. Highway 41 South
Terre Haute, Ind. 47802
Johnne Syverson, Transition Point Business Advisors, Farm Journal Legacy Institute Advisory Team
Paul Neiffer, Clifton Larson Allen, Farm Journal Legacy Institute Advisory Team
Polly Dobbs, Starr, Austen & Miller; Farm Journal Legacy Institute Advisory Team