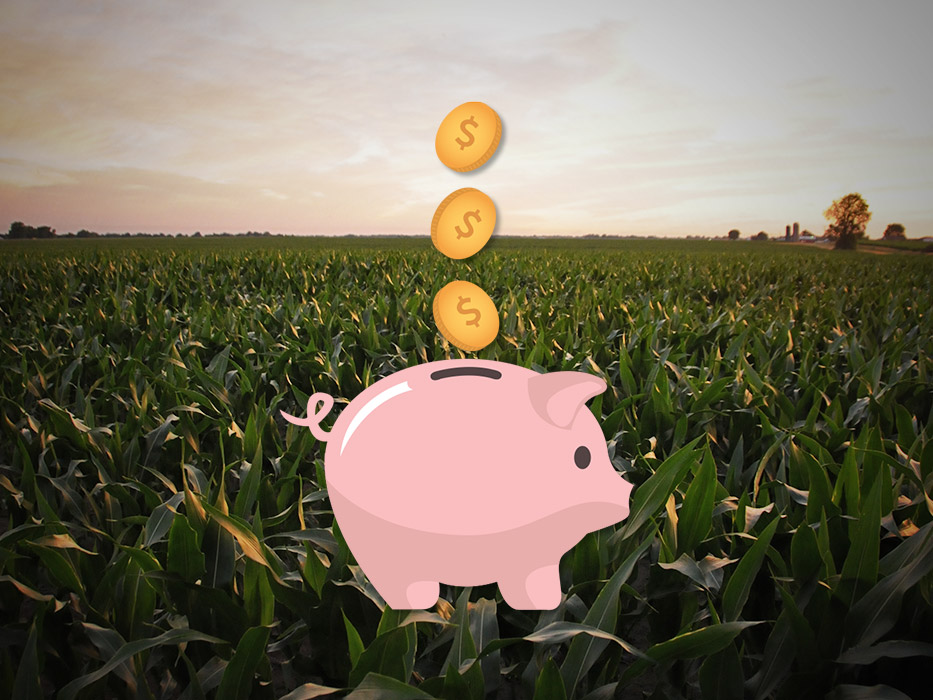 Farmers' financial positions continue to erode as commodity prices remain weak. While USDA projects total production expenses to be flat in 2018 compared with recent years, net farm income is expected to decrease nearly 7% from 2017.
"We remain two to three years out until profits in the crop sector normalize," says Matt Roberts, founder of The Kernmantle Group, an economics research firm. "That sounds like bad news, but all forces still point forward for agriculture."
Be optimistic and employ these strategies in the year ahead.
1. Project your cash flow. Regular financial analysis is key. "Your numbers will look tough, but at least you know where you are," says Gary Schnitkey, ag economist at the University of Illinois.
2. Review every expense to find savings. You might feel like you've trimmed all your costs, but keep looking. Consider less-expensive seed varieties, Schnitkey says. Also evaluate your nitrogen rates. "A lot of farmers put on more nitrogen than universities would suggest," he says.
Know your cost of production at the field level, Roberts advises. "Fertility, rent and other costs are different for each field you farm," he says.
3. Analyze every cash-rent agreement. Most cash-rented ground in Illinois is generating low to negative returns, Schnitkey says. Discuss your financial situation with your landlords, he recommends.
When talking with your landlords, share your cost of production range across all your fields, Roberts suggests. Then show each landlord how his or her farm fits in that range. This level of transparency will build trust with your landlord and help make your case for adjusting rental rates.
"Also look at moving to a variable cash-rent lease," Schnitkey says. "It is really hard to know what incomes will be. Variable cash rents are a good alternative in this environment."
4. Develop and stick to a grain marketing plan. "The biggest single mistake farmers make is not selling more before planting," Roberts says. Historically, the best windows for pricing old- and new-crop corn and soybeans is in the spring.
Roberts suggests marketing 25% to 33% of your expected production before April 15. Then shoot to have 75% to 100% sold by harvest.
A written marketing plan will also help you overcome the emotional aspects of marketing. "You're not going to hit the high, so don't even try," Schnitkey says. "Don't beat yourself up if the price goes up after you make the sale."
5. Ask your lender pointed questions. During tough times, advice and analysis from advisers are vital. Schnitkey suggests asking your banker: What improvements would you like to see? What are your working capital standards and how close am I to reaching concerning levels? What would strengthen my lending portfolio?