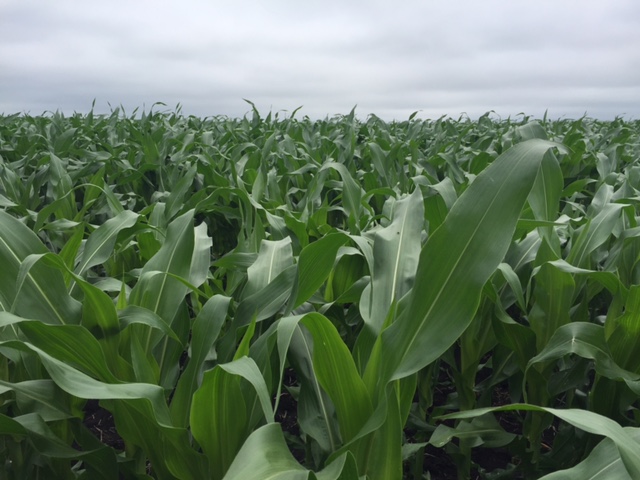 Will growers have to deal with the pain of corn prices again falling below a break-even point this year?
Unfortunately, yes, according to Scott Irwin and Darrel Good, agricultural economists at the University of Illinois at Urbana-Champaign.
During a farmdoc Daily webinar, they forecast an average price of $3.75 for corn,  which is below the typical break-even price of $4.
"It's a bear market for corn (and) on the bull side for soybeans," observed Irwin. The June 30 USDA report "was  definitely a bearish surprise to the market and the main implication (was) for the level of feed and residual use for corn," he said.
Here are five factors that could push corn prices down, according to the team at farmdoc Daily.
1. Record corn stockpiles of 4.722 billion bushels, roughly 200 million bushels larger than the trade expected.
2. Decreased use of corn to make ethanol, with sorghum taking its place.
3. Bumper wheat crops that compete with corn for livestock feed.
4. Lower feed and residual use.
5. Decreased corn exports due to slowdown in global economy.
The soybean market is relatively bullish, thanks to strong demand from China, with the average price of soybeans forecast at $10.40, according to the presenters.