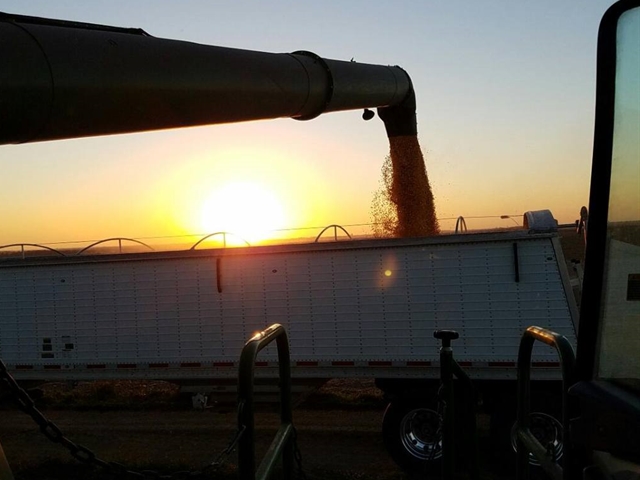 The September round of Crop Production and World Agricultural Supply and Demand Estimates (WASDE) will be released at 11 a.m. CT on Sept. 12. The August reports proved to be a jolt to the market—unfortunately the jolt left markets in the red and many traders and farmers scratching their head.
What will tomorrow's reports hold for the grain markets? Five market analysts share their expectations.
Don't expect significant yield changes from USDA.
Dan Hueber, author of "The Hueber Report" blog on AgWeb.com
I have to believe it will be unlikely to see the government make large changes in this report and are not scheduled to review harvested acreage until October. Regardless, it will be the number that the markets readjust to as we await actual harvest details. 
Estimates for the report tomorrow break down as follows; Total corn production of 14.035 billion using a yield of 168.2 bpa. Projected ending stocks for 2016/17 are 2.358 billion and for 2017/18, 2.170. For, beans the average estimate for total production comes in at 4.328 billion derived from a yield of 48.8 bpa. 2016/17 ending stock are estimated to be 365 million with 2017/18 then expected to reach 444 million. Wheat ending stocks for this crop year are expected to tally 920 million.
The near-term lows may be in place for wheat.
Arlan Suderman, chief commodities economist for INTL FCStone
I look for USDA to add some more bushels to the Black Sea crop. I think we'll probably see Russia's number and perhaps Ukraine's number push up a little bit higher. But at this point does it really matter? We've exceeded export capacity out of Russia. And U.S. hard red winter wheat is very well positioned there. I'm looking for USDA to eventually push our export number higher. We've still got a big supply. So it's going to be a long time before we can talk about being bullish wheat. But I do think that we can confirm near-term lows.
Be ready for a 10- to 20-cent corn price swing.
Jon Scheve, a farmer, grain marketer and author of the "Marketing Against the Grain" blog on AgWeb.com
Bulls are expecting a crop size reduction. Bears doubt any production decreases because of the reasonably good August weather. The market could swing 10-20 cents either way after the report. With the trade expecting an average yield of 167-168 from the USDA report, anything higher could cause the corn board to test lows from last week and last year.
Any price run-up around the report may be short-lived.
Alan Brugler, president of Brugler Marketing & Management
We are coming into what's traditionally a harvest low period. The October cash average price for the U.S. typically bottoms the first week of October. We're getting a nice little short covering rally; we are seeing some fresh fund money coming in. The market was set up perfectly for that with the technical setup. We were way oversold at the end of August. So I think we've got permission to go up into the crop report. Holding those gains into late September is going to be a little more of a challenge. I think if you were to get the U.S. corn yield down to 167 or something like that that would allow us to extend the gains.
Watch how the market reacts, not the actual yields.
Don Roose, founder of U.S. Commodities
Well you know, I think it is probably more of the market reaction than the actual price is what I would look at. I think it's going to be hard to get a carryout down under 2 billion bu. The producer at these price levels particularly wheat and corn, is just not interested in selling. So, he's tucking it away from the market and the carries are giving you that. So I would say the bottom line is: Look at how the market reacts, rather not the numbers.