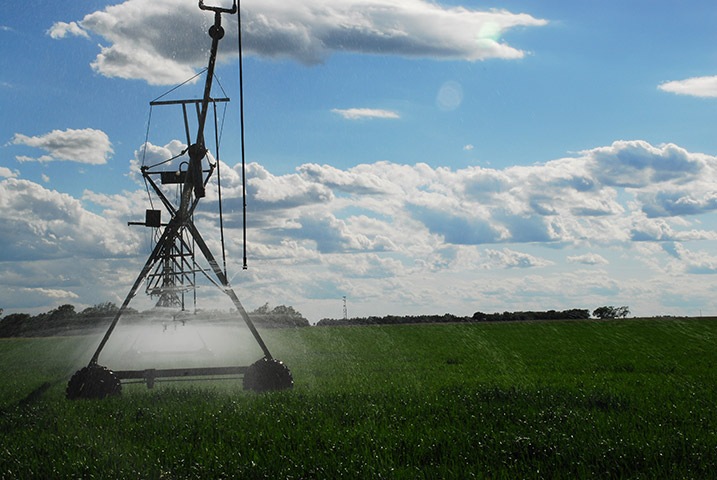 The USDA recently released its 2013 Farm and Ranch Irrigation Survey, which is conducted once every five years and remains the primary source of data on agriculture irrigation and water use. Farmers are asked all manner of questions, including:
Base acres and irrigation type
Energy expenses associated with irrigation
Barriers for making improvements
Reasons for discontinuing use
And much more
Access the full report here. Some highlights include:
Total irrigated acres is down less than 1% from 2008 to 2013. The total number of irrigated acres in the U.S. is 55,319,417.
However, the amount of water usage for irrigation decreased 3.7% during this same time period. Estimated water use fell about 100 million acre-feet.
Top barriers to investing in more efficient irrigation included the inability to finance such improvements, concerns about return on investment, and the uncertainty about future availability of water.
A state-by-state look at irrigation use shows that five states had significantly higher irrigated acres than the rest of the country. They are:
Nebraska – 8.297 million acres
California – 7.549 million acres
Arkansas – 4.950 million acres
Texas – 4.491 million acres
Idaho – 3.511 million acres
USDA uses this data to work on improved irrigation technologies, develop federal programs, appraise water use trends and evaluate the impact of irrigated crops for each state.