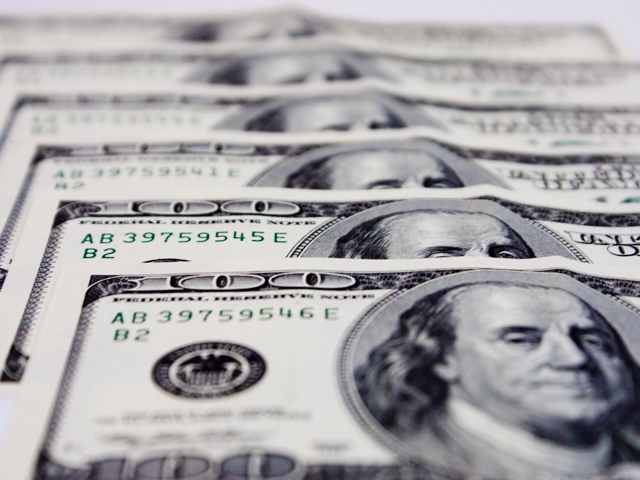 Higher inflation and interest rates will usher in economic prosperity
The world is gearing up for a new era of economic growth and opportunity, but the keys that will get producers to that place might surprise you, says Jason Henderson, Purdue University Extension. 

"Today is the day we need to think about your long-term future," Henderson says. "How are you positioning yourself?" 
TPS16 Takeaways
China will continue to be a key export market for American farmers, while India is poised to emerge as a consumer of beef and other commodities.

Technology, cheap energy and an educated workforce will lead to future economic prosperity despite inflationary pressures.

Food-buying habits of Baby Boomers and millennials will lead farmers to adapt products and services consumers want to purchase.
He outlines six trends that could help producers grow their profitability in the years ahead. 
1. Real-World GDP Growth: For the past decade, China has driven the ag economy forward. Yet growth has slowed from 10% to 6.5%. "It means for us in agriculture that we have to look at other emerging opportunities," says Henderson, pointing to India in particular. 
2. Exchange Rates: The U.S. dollar has gained strength in recent months, meaning farm exports to overseas buyers are higher priced and thus less desirable relative to the competition. The bigger story, though, is more encouraging. "To really get out of global recession, it is going to take the U.S. consumer to lead, to buy, to invest," he says. 
3. U.S. Population Growth: Henderson quotes from business management legend Peter Drucker, who once remarked that "of all external changes, demographics … are the clearest. They are unambiguous." Henderson advises watching financial habits of Baby Boomers and millennials, who he thinks will lead the U.S. into prosperity. 
4. Inflation: Wage increases will place more money in the pockets of consumers, Henderson predicts, meaning people will buy more goods and services. Healthy U.S. production of cheap energy will be a keen advantage in helping farmers manage rising inflation.
5. Technology:  Advances such as hybrid corn and new machinery will continue to help producers manage cost of production.  
6. Interest Rates: Officials say they'd like to push the fed funds rate from its 0.5% level to 3.5% or even 4%, Henderson notes. A gradual uptick over three years is likely, giving producers time to adjust.
---
Economic Outlook for Young Farmers
Farmers who are 21 today can prepare themselves for retirement by paying down all debt, building grain storage and anticipating technological change, says Jerry Gulke, president of The Gulke Group.

"As you become debt-free, use that grain bin money to invest in something else," Gulke says. He recommends young farmers take these steps.
Prioritize Cash. Lower commodity prices will hurt your business less and less as you eliminate debt. Gulke made that discovery while getting his MBA. "It was the best thing I ever did for my personal life to understand the miracle of compound interest," he says.
Eye Technology. As prices appreciate, it's still realistic to be profitable as a farmer thanks to commodity price increases and technology that enables producers to grow 200-bu. corn on ground typically yielding 135 bu.
Listen Closely. Advice from market experts will go a long way, no matter what the economy holds in store. Many farmers turn their profitability over to grain merchandizers, Gulke says, but a little research and education can go a long way toward higher profitability.