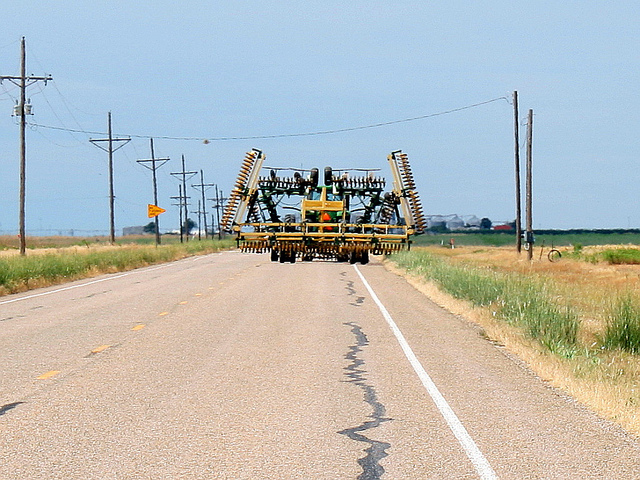 Treat farm equipment safety on roadways seriously, urges Mike Staton with Michigan State University Extension. In his state alone, between 150 and 212 traffic collisions involving farm equipment have happened each year over the past decade.
"On average, 174 collisions involving farm equipment have occurred, causing 63 injuries and three fatalities each year in Michigan," he notes. "Whether you are a motorist or a farmer, please do your part to make our public roads safer. This is a shared responsibility for everyone.
For farmers, Staton offers the following six best practices.
1. Always mount a Slow Moving Vehicle (SMV) emblem to all tractors, combines and implements transported on public roads.
2. Never use white lights on the rear of the tractor when driving on public roads. If you don't have a rear red light, have an escort vehicle follow within 50 feet of the tractor or implement of husbandry.
3. Always use flashing amber warning lights on public roads.
4. Check to see if traffic is backing up behind you and consider how to let traffic pass. Consider pulling over to the shoulder when it is safe for your vehicle.
5. Use turn signals or proper hand signals to communicate your intentions to motorists.
6. Never travel left of the center of the road after dark, during poor visibility or when approaching the top of a hill or a curve.
Staton's tips for other motorists includes keeping a safe distance behind farm equipment on roadways, driving defensively when approaching oncoming farm equipment and generally staying alert around farm equipment.