Identify high-price farm items to trim for 2015
As of early October, even a sharp 25¢ rally in corn futures left near-term bids in central Iowa just under $3 per bushel for corn and under $9 for soybeans. Nationwide, prices are the lowest they've been since 2009. Yet despite those ever-tightening margins, fewer than 5% of producers know their precise costs on an enterprise basis, notes Danny Klinefelter, Texas A&M University ag economist. 

That means it's critical to start benchmarking against other producers. Doing so will help you identify cost areas to target. 

For example, University of Minnesota data reveal a range of more than $2 per bushel on total direct and overhead corn production costs. Costs in 2013 averaged $4.79 per bushel. Yet the top 20% most profitable producers had costs of $3.62, while the bottom 20% had costs of $5.70. 

"The high-profit farms are just a little better at everything," says Dale Nordquist, ag economist, University of Minnesota. 

The top 20% of farms spent the least money of any group in virtually every category. Compared to the bottom tier, their fertilizer costs were cheaper by $77 per acre, and their cash rent was lower by $66 per acre, yet their yields were higher by 23 bushels per acre. 

With that in mind, here are six ways to position for success.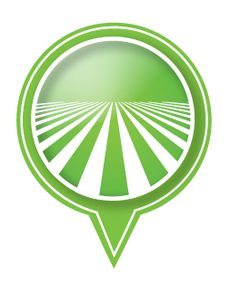 1. Emphasize Yield Gains
Perhaps the top way producers can cut costs is to boost yields. In northwest Indiana, for example, trend yields are 177 bushels per acre with total breakeven costs of $4.84 per bushel, notes Michael Langemeier, ag economist at Purdue University. If yields are 5% above trend, breakeven drops to $4.61 factoring in all costs, including a land cost and return to operator. If yields are 10% above trend, breakeven falls to $4.40. "That's huge," Langemeier says.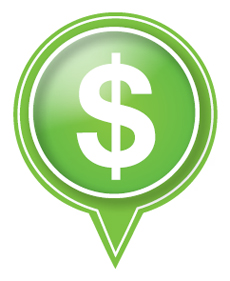 2. Build Working Capital 
In recent years, many assets have been purchased with cash or short-term debt. Refinancing such debt with longer terms can reduce breakeven in 2015 and create more working capital, says Mark Greenwood, senior vice president for AgStar Financial Services. Restructuring to long-term debt can shave breakeven costs as much as 50¢ to $1, says Nate Franzen, president, agribusiness division, First Dakota National Bank. Suppose a 10-year real estate loan at 4.3% has principal and interest payments of $502 per acre, says Bob Campbell, senior vice president, Farm Credit Services of America. Restructuring to 20 years at 5.3% interest cuts land costs to $331 per acre.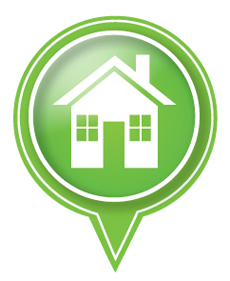 3. Adjust Family Living
The cost of family living has risen sharply in recent years on strong farm income. For Nebraska farms in 2013, total family cash costs totaled roughly $97,000—down slightly from 2012's $100,000. The costs do not include nonfarm purchases of vehicles or real estate, nor do they include nonfarm capital purchases or nonfarm savings and investments. Other states show a similar trajectory. The average farm size in the Nebraska data is 1,100 acres, and the data are primarily from crop farms. Living costs in the data set remain consistent among farms of varying sizes and profitability. It's unlikely family living costs changed much in 2014, says Tina Barrett, executive director, Nebraska Farm Business. 

"It just costs a lot to live," Barrett says. Living expenses might be trimmed back but "it's tough to go backward, and it's emotional" because multiple family members are involved.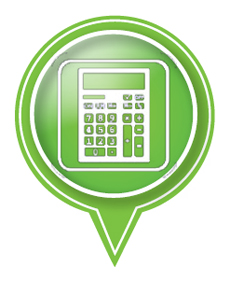 4. Use Realistic Prices
Create a horizon line of probable future commodity prices to know what breakeven level you must hit. A good starting point is futures prices, notes Barry Barnett, ag economist at Mississippi State University. 

In early October, December futures prices for corn from 2014 to 2017 included $3.41 per bushel for this year; $3.88 for 2015; and $4.10 for 2017, the last listed contract. Over the same timeline, November soybean futures were between $9.35 and $9.70. 

Also review USDA's 10-year forecast issued in February and monthly baseline estimates created by the Food and Agricultural Policy Research Institute.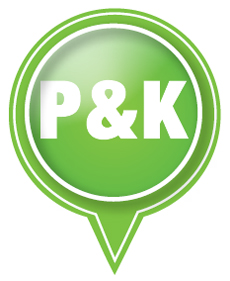 5. Review Fertilizer Critically
With strong prices in recent years, many producers have banked phosphorus and potassium. This means they can operate for a year or more without adding to their soil fertility bank account, says Gary Schnitkey, University of Illinois ag economist. Plus, downward price pressure is likely to occur for all major nutrients, and the shift to higher soybean acreage in 2014 means there will be less need for nitrogen as more corn follows soybeans.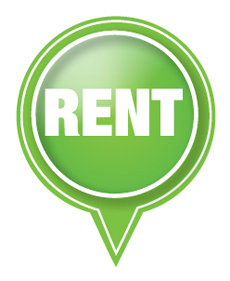 6. Negotiate Land Rents
Land costs are about 40% of total costs, and to get cash rents down, you must put a premium on negotiation skills. Yet rates aren't likely to fall fast enough for tenants trying to rein in costs quickly. In Illinois. A decline of between $5 per acre and $10 per acre is likely, says Gary Schnitkey, University of Illinois ag economist. Yet not all rents are equal. "I expect the top end to be down $15 to $20 this year for 2015," he says. The estimates assume corn prices will again top $4 per bushel. If they don't, there will be additional pressure on rents.